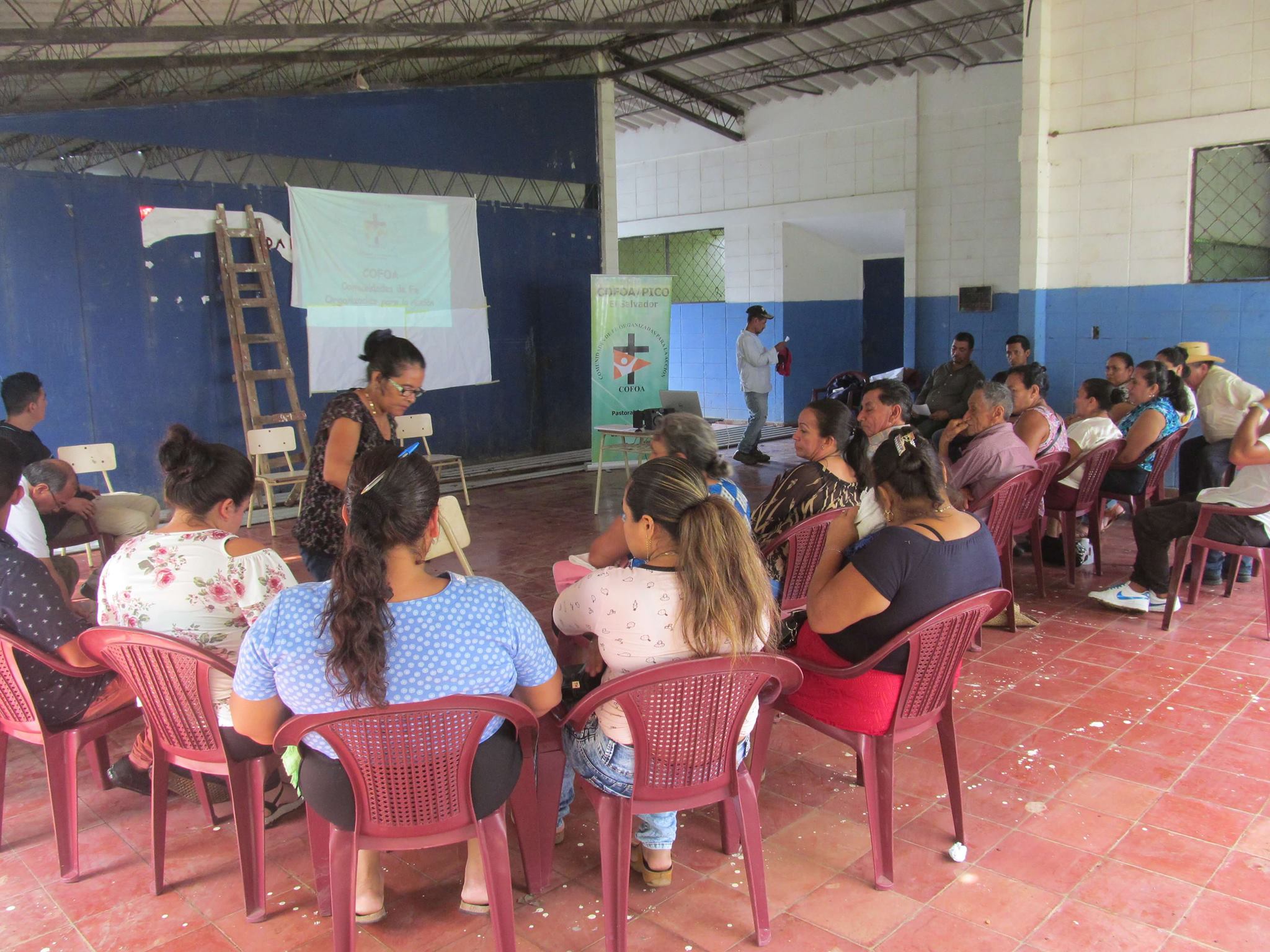 COFOA leaders celebrate advances and explore challenges of coming presidential election
El Salvador: COFOA leaders met in March to examine their exercise of power in the political area. They celebrated success in securing funding for the Rio Roldan Bridge and advancing national legislation to secure titles of properties in La Galilea. As a result of political work over the spring, including demonstrations in the capitol and accountability meetings with mayors, deputies and ministers, engineers have designed the bridge. Unprecedented legislation to provide clear titles on properties for 180 families in Galilea has been endorsed by President Ceren. However, they have not yet been able to secure approval of this legislation by the national assembly. They understand they need more political power.
COFOA leaders also examined their electoral work in the just completed mayoral and national assembly elections. In March, leaders organized a campaign in parishes across La Paz to urge people to vote. While they can measure some impact, they recognize it will take greater discipline. Realizing the need for even more power to secure additional local victories and national legislation, leaders are discussing ways to impact the critical presidential election scheduled for May 2019. Stay tuned for more plans.
Leaders participating in this May's leadership forum came from organizing committees at the Santa Teresa de Ávila de Santiago Nonualco, Nuestra Señora del Rosario (colonia La Galilea) de El Rosario, Nuestra Señora de Candelaria de Santa María Ostuma in La Paz; and from the communities of El Carmen, El Número, Los Castillos y Bolívar la Montaña in Usulutan.