With your support across the world, people who face injustice and oppression in their daily lives are negotiating a better future for their children.
—Rev. Alvin Herring, Executive Director, Faith in Action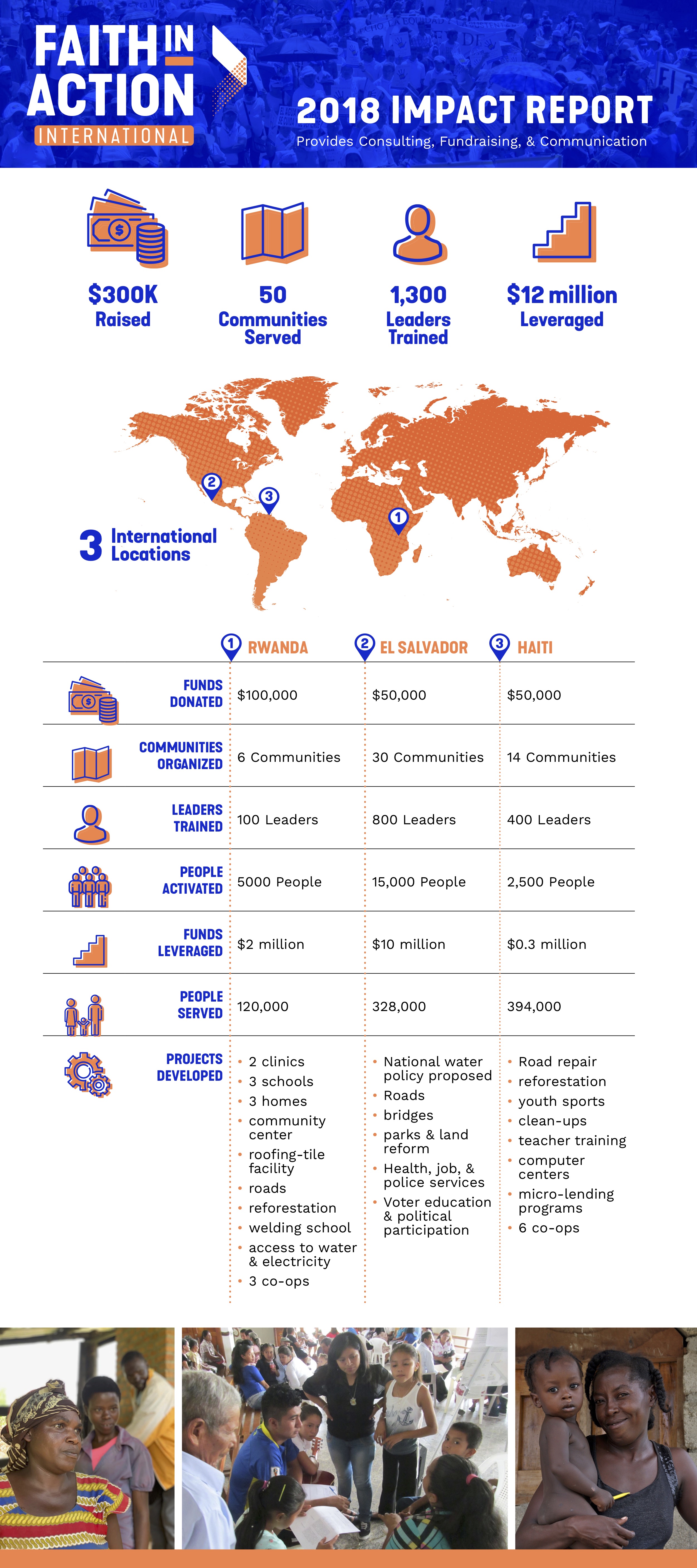 Our Successes
I have seen PICO work miracles here in our village. It is clear this place has changed. People used to die here because we didn't have a hospital. But now we have a hospital because of PICO. We didn't have water. We didn't have a road. And now we do. We didn't have electricity, but now we do. It was a miracle.
— Poline, Faith in Action Rwanda Leader
I want to endorse all of the efforts they (Faith in Action International) are doing to promote communities of faith here in Central America. The changes that we need will come from faith. Faith is a light. Faith is a power that will transform the social reality from injustice to one of justice.
— Cardinal Oscar Rodriguez
We are not waiting for others to solve our problems. Too many groups have come and trained people to expect charity. When they leave, there is nothing left. I would not participate in PICO if I didn't believe that we will be different.
— Florcie Tyrell, OPODNE Executive Director
I would also like to highlight the work done by PICO National Network [Faith in Action] and the organizations promoting this meeting. I learned that PICO stands for 'People Improving Communities through Organizing.' What a great synthesis of the mission of popular movements: to work locally, side by side with your neighbors, organizing among yourselves, to make your communities thrive.
—His Holiness Pope Francis on the Occasion of the World Meetings of Popular Movements, Modesto, CA, February 2017