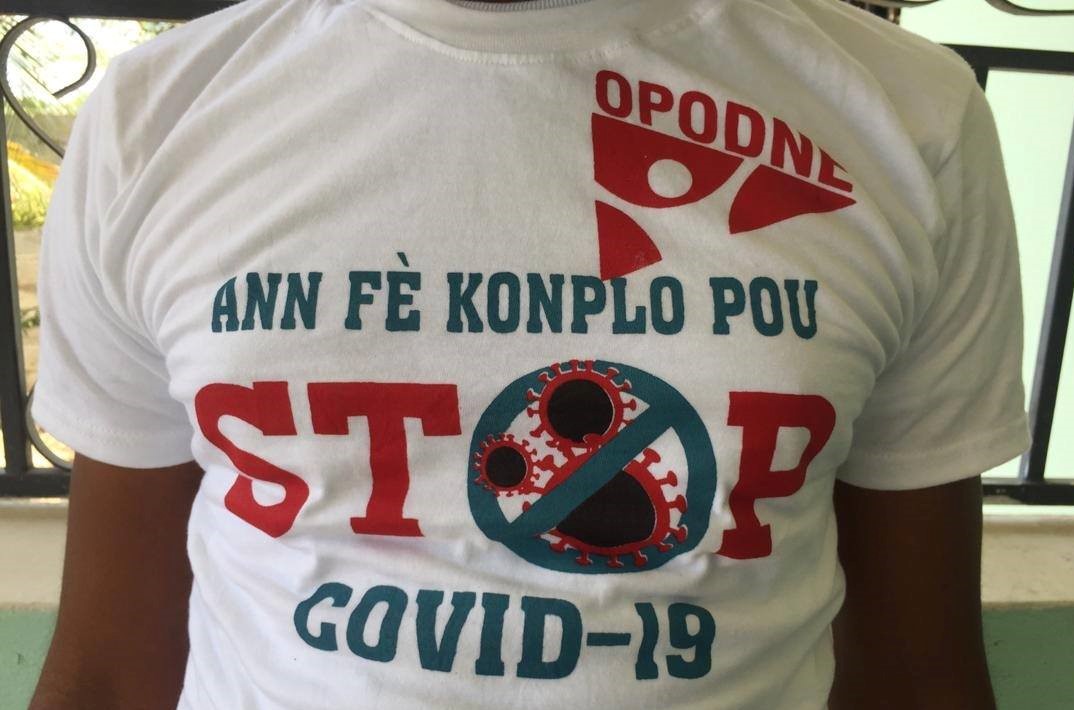 Faith In Action Statement Of Solidarity With The People Of Haiti's As They Recover From A Devastating Earthquake
On Saturday, Haiti experienced another devastating blow, not a man-made disaster, but a catastrophic 7.2 magnitude earthquake that affected almost half of the country. The 7.2 magnitude earthquake caused heavy damage in the Nippes, Grand'anse and Sud, and parts of Ouest and Sud-Est departments in Southern Haiti.
Early reports of the damages has the death toll at over 1,300 and expected to continue to rise, and over 28,000 injured, with many more missing. The earthquake is estimated to have destroyed or damaged 27,000 homes, schools, churches and hospitals, according to the U.N. In a country already suffering a food crisis, the earthquake hit Haiti's breadbasket as well as the very region that was devastated by Hurricane Matthew in 2016.
Haiti is barely 30 days removed from the unthinkable assassination of its sitting President. Moreover, Haiti has yet to rebuild from the massive 2010 earthquake that hit its Capital City of Port-Au-Prince where an estimated 250,000 lives were lost. Marred by an existing and ongoing political crisis and instability, insecurity, kidnappings, food scarcity and threat of famine, lack of infrastructure, increasing COVID infections and an overwhelmed health system; the People of Haiti were already at their wits end and taking all that they can handle.
The earthquake destroyed roads, bridges and other infrastructure that were already unable to meet the needs of the people. Many hospitals, churches, hotels, businesses, homes are now completely destroyed and inhabitable with many people still trapped inside and underneath the rubbles. On top  of these dire conditions, we are right in the middle of hurricane season and Haiti is in the path of Hurricane Grace.The hurricane could make rescue efforts and humanitarian relief more difficult.
We urge the Biden Administration and the international community to make Haiti a priority and move swiftly with resources, search and rescue teams, heavy equipment and other appropriate means to rescue and save as many lives as possible. Humanitarian relief is also of utmost importance; food, water, shelter, medicine. We also need medical professionals to be deployed to assist the injured and those hurting. To make matters worse, COVID infections could  skyrocket as so many individuals are out in the street with no shelter, masks and other means to protect themselves and practice social distancing.
We encourage individuals who want to contribute to the earthquake response to consider donating to trusted organizations working directly with communities in the affected areas of Haiti, including Health Equity International (formerly St. Boniface Haiti Foundation) Partners in Health, Quisqueya University,Catholic Relief Services, the Catholic Diocese in Les Cayes, The Evangelical Baptist Mission of South Haiti and Torch of Hope Haiti,.
Now more than ever it is critical for the U.S. and other countries to engage and support civil society and faith organizations working to create a path forward for Haiti. While earthquakes are beyond our control, the ability of Haiti to recover from this disaster and face future challenges with resilience is inseparable from the struggle of ordinary Haitians to regain democracy and self-determination. A new approach by the U.S. and the international community to Haiti built around reinforcing civil society will be necessary to assure that re-building assistance reaches the people and communities that need it the most.
Faith In Action's affiliate Organisation Peuple Œcuménique pour le Developpment du Nord-Est (OPODNE) works in Northeast Haiti, which was not damaged by the earthquake. OPODNE is organizing across rural communities to improve dire economic conditions, prevent the spread of COVID and distribute vaccines to health care workers and those most vulnerable. We thank everyone who has participated in efforts to press the U.S. to send sufficient vaccines to Haiti. Together with OPODNE and diaspora faith communities, Faith in Action is working to change U.S. policy in Haiti to support a broad and inclusive transitional government that is necessary to hold free and credible elections. The earthquake is also yet another reason for the U.S. to stop deportation flights to Haiti.
The People of Haiti need our help, prayer, support, compassion and solidarity now more than ever. Haiti does not seem to be able to get a break that it's so desperately needed and praying for. When one person hurts, humanity is hurting, when one person is suffering the whole human race is suffering. Let's come together to not only pray for Haiti but also take action that will save lives and create a better, more secure future for Haitian children and families.