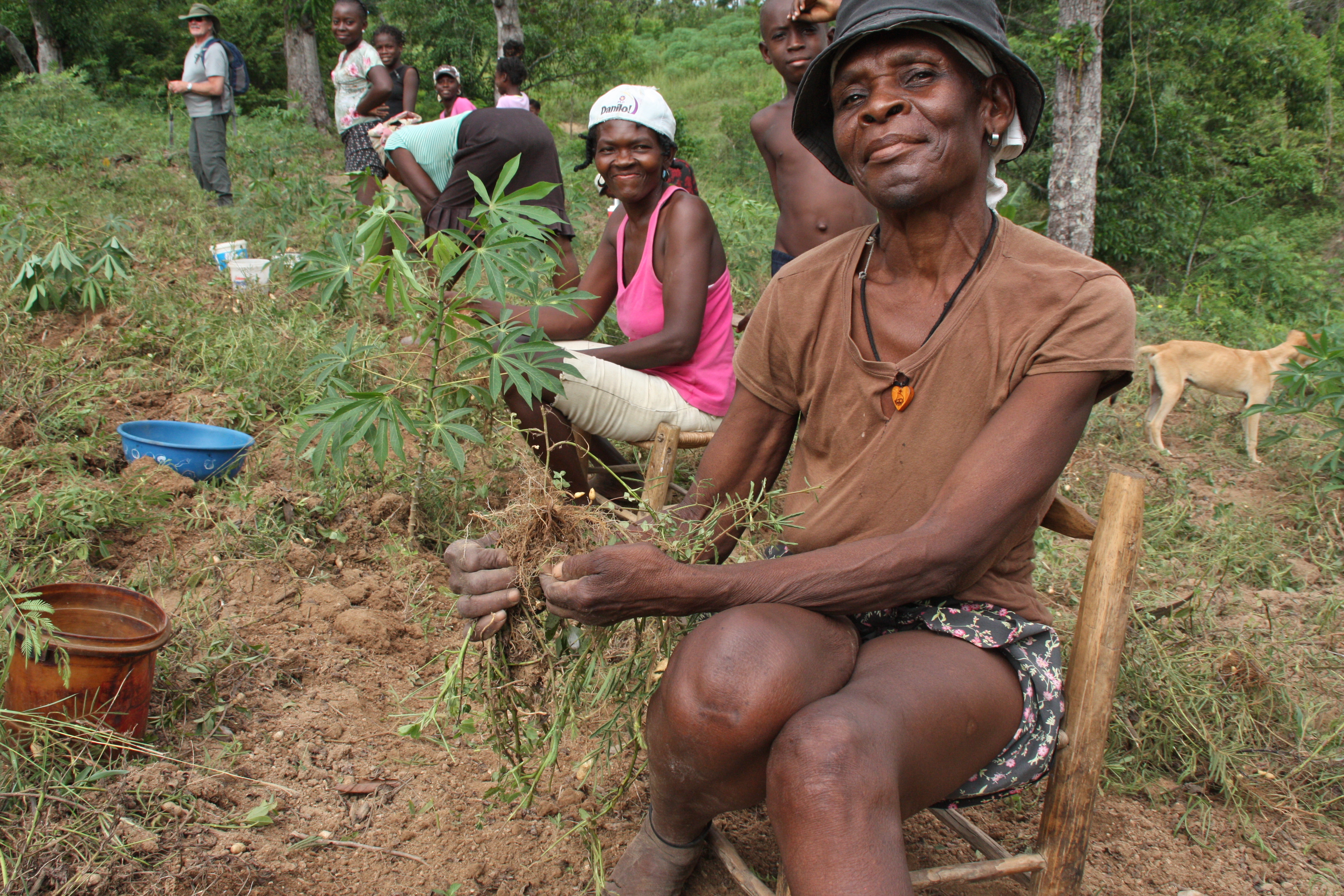 PICO Delegation Visits Organizing Projects Across Northeast Haiti
In Capotille, along the Dominican Republic border, the delegation witnessed entire families in the peanut farmers' cooperative coming together to harvest their crops. Cooperative members make decisions together as they build an enterprise to feed their families and improve prospects for the economic future of their village. Like most people in Haiti, they live on less than $2/day. The community survives without electricity, water and decent roads, and they know they can't count on the government.
Through an interpreter, one leader told us, "We are not waiting for others to come and help us. We are planting trees, building roads and educating our young people. That's what people must do to be a member of this cooperative."
The delegation met many inspiring leaders across the Northeast Department. Leadership development is at the heart of the PICO Haiti process. At their Leadership Assembly, many of the two-hundred plus leaders travelled more than four hours to share their work and their commitment to restore democracy and economic justice.