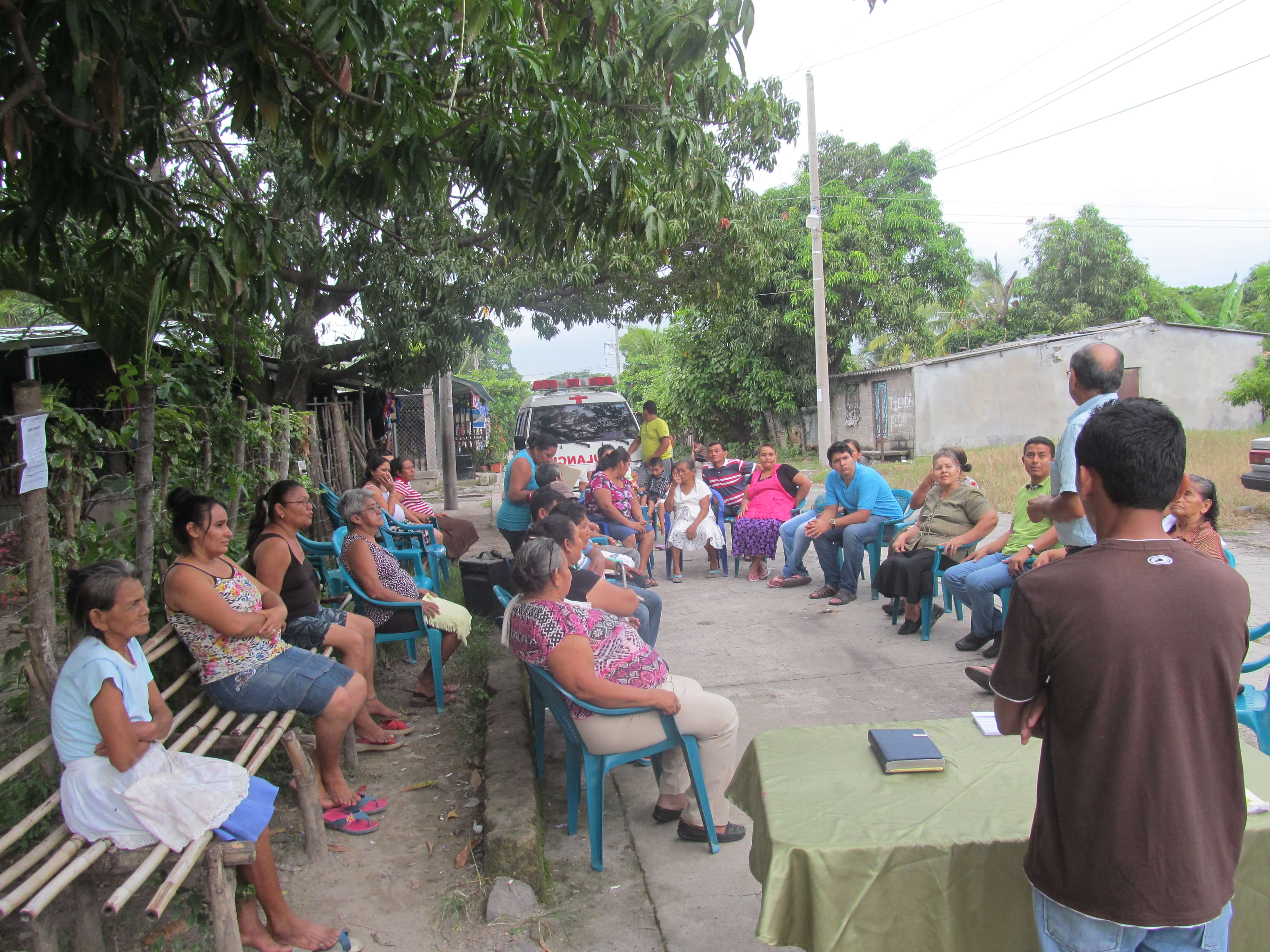 COFOA Leaders Tackle Land Rights
Fifty leaders gathered on the main street of the small village of Galillee to press public officials to make sure they actually own the land they live on. At the conclusion of the war, government settled people on property in Galillee where they have lived for the past 20 years.
Unfortunately, an NGO failed to serve the community to get deeds recorded that assigned clear ownership. People want that confusion cleared up so they can have peace of mind that the homes they live in are actually theirs and cannot be taken away.
With support of COFOA, Galillee leaders have gone door to door urging residents to bring their documents and present them to government officials responsible to straighten out this mess. The Mayor of El Rosario and attorneys he hired to help people offered support, but progress was slow until people pressed forward. In a second meeting with the director of the national housing office called FONAVIPO, leaders learned that 90% of their documents were aligned with national records, but that a legislative decree is needed to finalize deeds for all residents.
More and more people are joining these actions, understanding that transparency is critical to solving this problem. As one neighbor said, "There can be trust only if information is provided to the entire community and not just to a specific group. The only thing that will give us peace of mind is knowledge that we really own our homes."