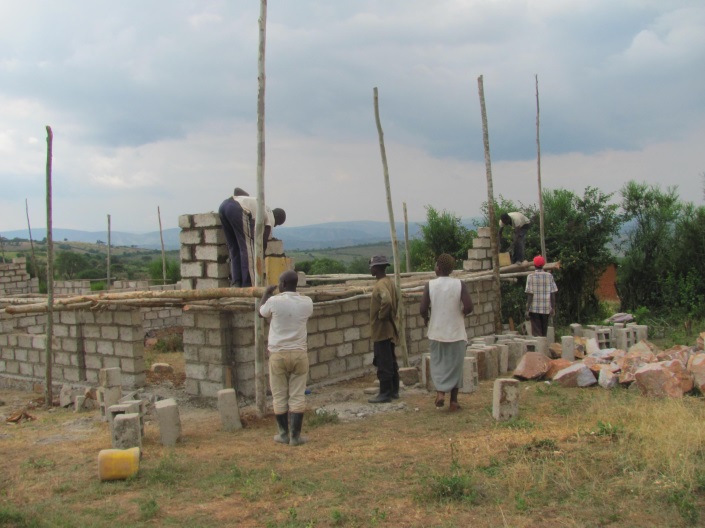 Mitimba Builds a School from the Ground Up in Four Months
People energized by the need for education of their children have nearly completed building a new school. For many years, children had to travel a long distance to other villages to go to school. Even then, they were not always welcome.
After receiving training from Pr. John through Lutheran Church Rwanda, leaders formed a local organizing committee to tackle this pressing need. Identifying their own assets first, they broke stones for building, sold some cows for income, met with local officials to get some land, and have already completed the foundation and walls. They expect to open the school in the next month.