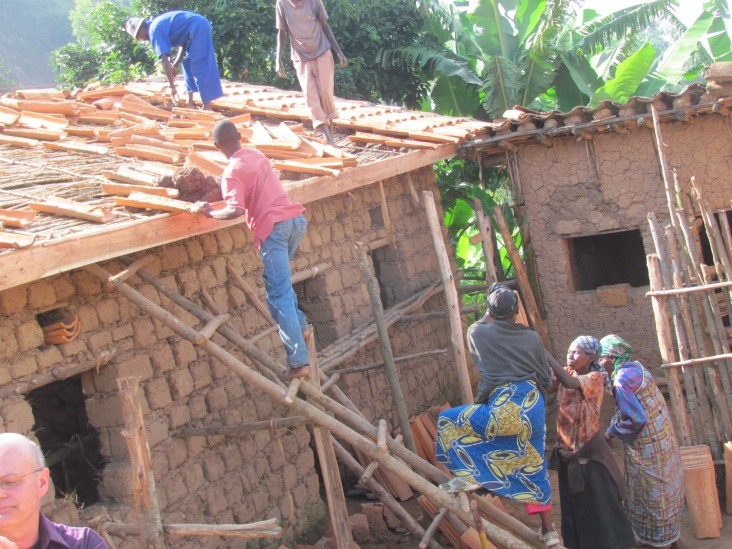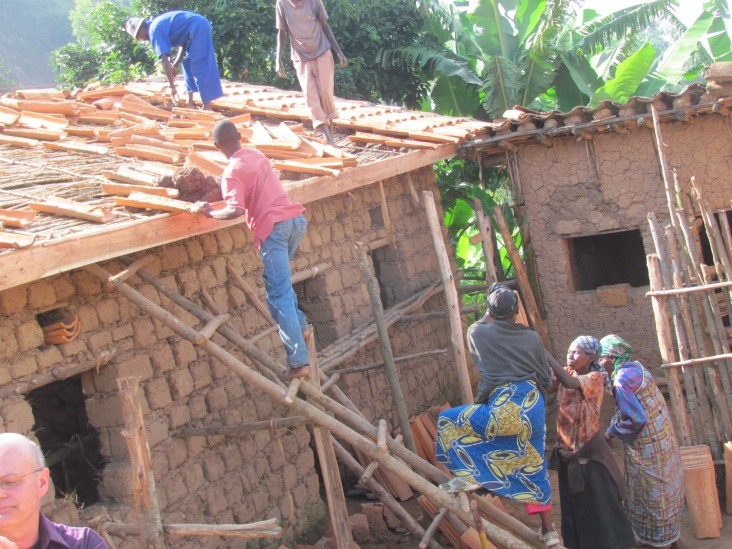 Nyange Completes House for Widow with HIV/AIDS
The roof is on the first new house in Nyange! Using roofing tiles and bricks made with their own labor, the Nyange community has completed construction of a new house for Dorsela, a widow with HIV/AIDS.
Using the roofing tiles made and baked by the community cooperative, they decided to start by helping the most vulnerable. The engineering school at Santa Clara University is exploring a project to design and build a tile making machine to increase quality and efficiency and enable the community dream to market roofing tiles to generate income.