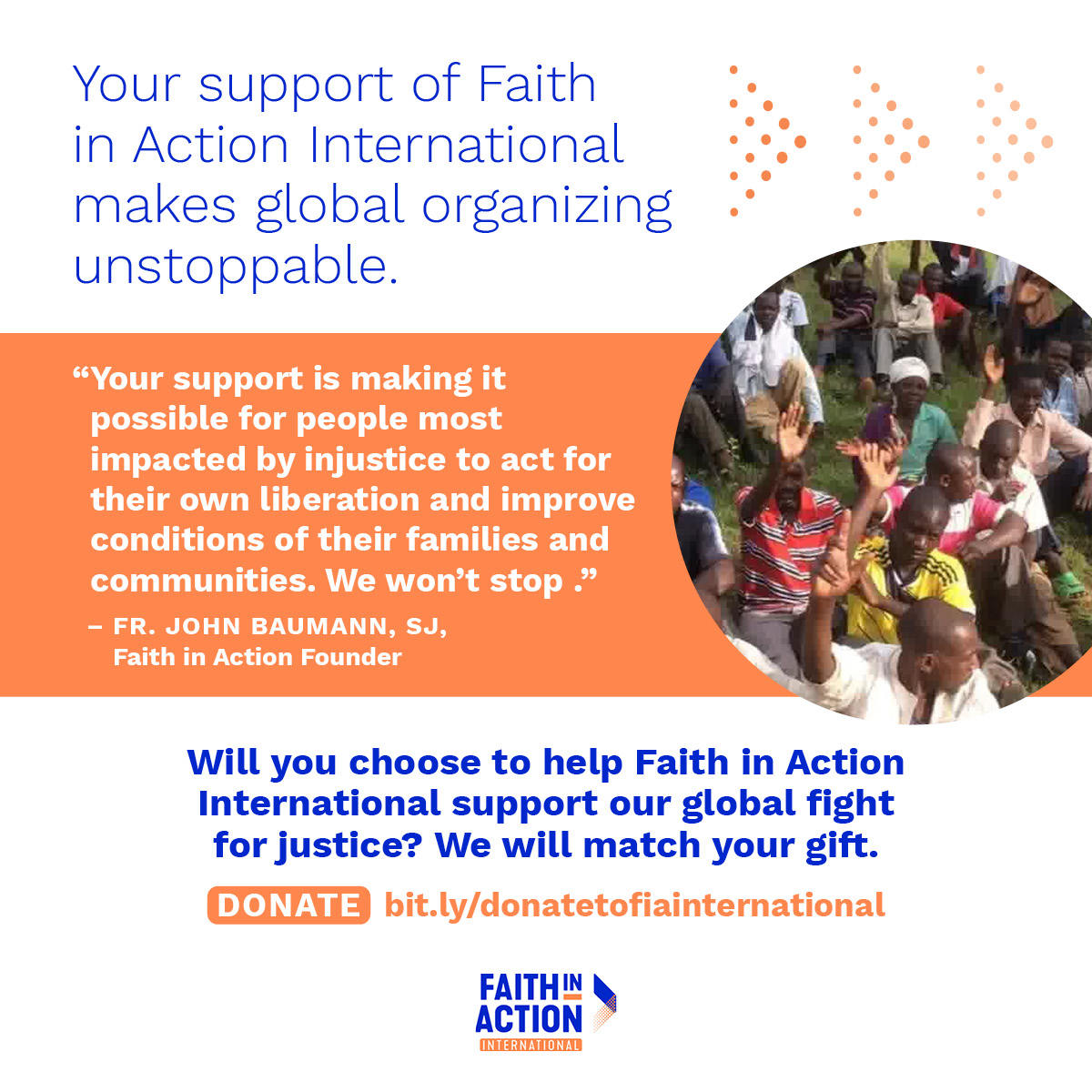 Please join us in supporting grassroots leaders across the globe
This year we have shared stories of grassroots leaders working for change across the world that began with an ordinary person deciding to stand up and get involved.
When people decide to join an effort to change their community they invariably face resistance – from internal self-doubt to pressure from family, bosses, local authorities or even criminal gangs to be quiet and mind their own business.
Community organizers give people courage to act on their convictions. They find people willing to take action, teach them to build teams, challenge them to listen to their neighbors' concerns, and help them set up meetings with local officials and plan winning campaigns.
Faith in Action International sends 80 cents out of every dollar we raise to our affiliates in Haiti, Central America and Rwanda to hire and train local people as community organizers. Every $1 dollar we spend on organizing leverages an estimated $20 in public investment in water access, roads, schools and health clinics in local communities.
We'd like to ask you to consider making a donation as part of our year-end appeal.
Every dollar you give between now and December 31 will be matched by John Sobrato, a long-time supporter who is motivated by his deep Catholic faith.
We want to bring grassroot organizing led by people most directly affected by injustice to more communities in Central America, Africa and the Caribbean.
In the coming year we look forward to sharing more ways in which you can support global grassroots organizing, including by joining efforts to make U.S. policy toward other countries more humane.