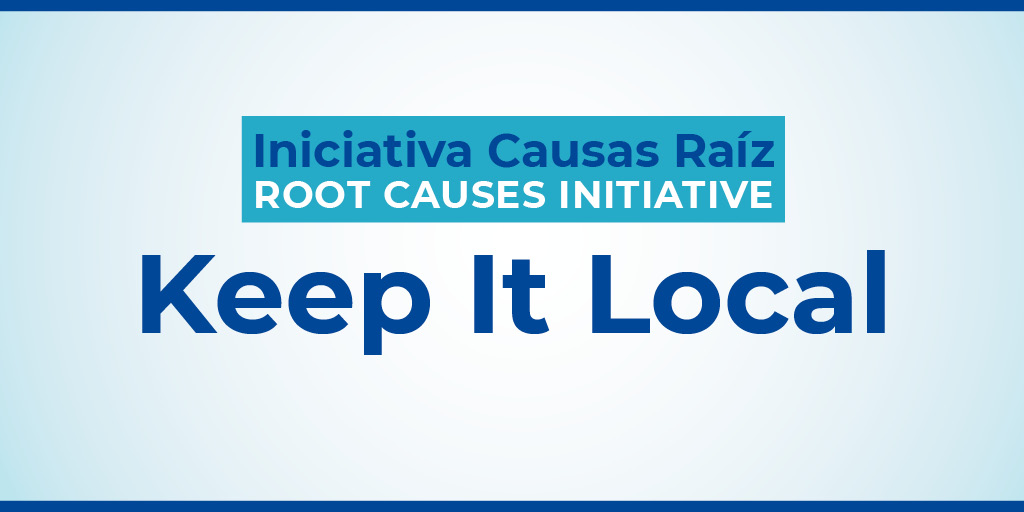 Root Causes Initiative Update
Without legal title to their home, access to water, and the ability to find jobs that pay a living wage, Salvadorans will continue to migrate to find a future for their families. While building the power to hold government officials accountable to address critical issues that drive migration, COFOA is working with other Root Causes Initiative partners in the U.S., Mexico, Guatemala and Honduras to change U.S. policy. More than 300 organizations have signed on to our platform.
On July 22, religious leaders and faith-based organizations from Central America, Mexico, and the U.S. and top U.S. staff are meeting to craft the Administration's strategy to address the root causes of migration.  Six months after President Biden's issued his Root Causes Executive Order, we will be discussing what choices the Administration is making, how they are engaging grassroots organizations, and how the Root Causes plan will be implemented in each country.
We'll be joined by Ambassador Nancy McEldowney, National Security Advisor to the Vice President, Michael Camilleri, Senior Advisor to the Administrator, Executive Director, Northern Triangle Task Force, U.S. Agency for International Development (USAID)and Katherine Dueholm, Acting Deputy Assistant Secretary, Bureau of Western Hemisphere Affairs [invited]. You can join the conversation by registering here.
Over the past eight months the Root Causes Initiative has organized dialogues between more than 100 grassroots organizations in the region and senior leadership at the State Department and USAID, as well as with the Vice President and Members of Congress. We've been pressing the U.S. to change how it extends foreign development assistance, to follow priorities identified by grassroots organizations, focus on concrete improvements in life in communities people are fleeing, and working through trusted local organizations, rather than for-profit international development companies based in Washington, DC. We are grateful to everyone who has participated in events and signed petitions as part of this campaign, and to La Red and Faith in Action's U.S. affiliates and partners for sustaining this collaboration and strengthening network connections to organize Central American diaspora communities.