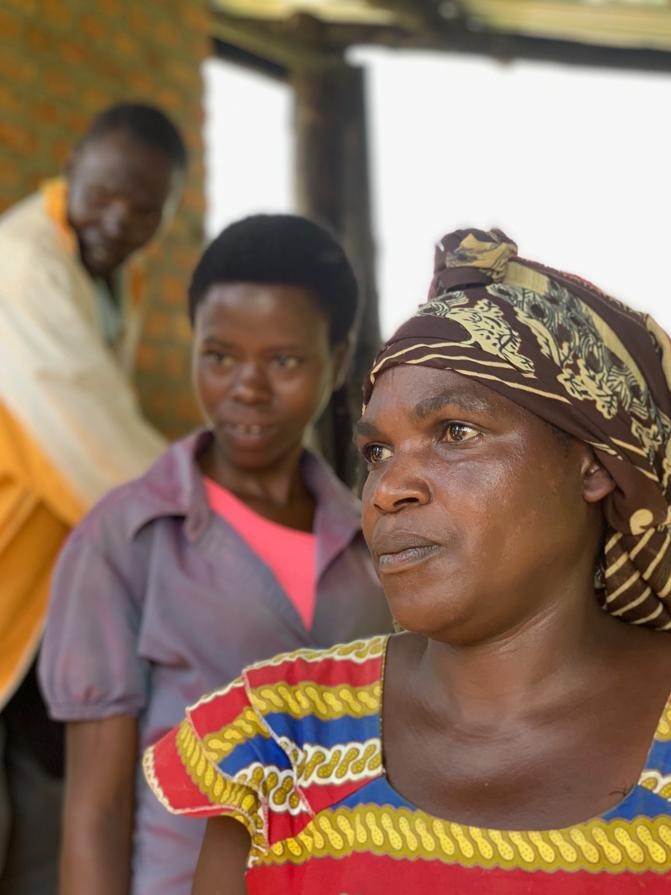 Would you like to join a delegation to Rwanda – November 30 to December 8?
Dear Friends,
We will be visiting with PICO Rwanda leaders from Nyange, Mumeya, Rusumo, Nyamata and Kigali to learn about their amazing work to provide housing, health care, education and economic opportunity for the families in these communities. We will also participate in a national training session for leaders from these communities. Let us know if you would like to join us.
Many of you have supported PICO's work in Rwanda. Others of you have expressed interest. We are organizing a delegation to go from November 30 to December 8 to learn about and celebrate PICO Rwanda's work.  If you want to join us, please inform us by November 1st.
During this trip, we will see the new roofing tile enterprise established by the women in Nyange; the clinic operating in Rusumo; and the crafts co-op organized by the women in Kigali. You will be able to meet the Mumeya leaders who have built a clinic, a disease prevention center, a community education center and brought water and electricity to this once isolated village. They are no longer isolated, but training others.
Estimated cost is $1000, including lodging, food, bottled water, and all expenses related to site visits including ground transportation, interpretation, etc.– not air fare (Travel to Rwanda from the US takes between 18 and 27 hours each way depending upon flight arrangements; RT airfares are about  $1200 right now).  Lodging will be provided at Centre Cristus, a Jesuit retreat center in the heart of Kigali. We will provide more detailed information about lodging and itinerary for those who let us know they want to join us.
This is a unique opportunity that will inspire and strengthen us in our resolve to support this PICO Rwanda.  Our expectation is that you will return filled with zeal and make a commitment to spread the good news and help us raise funds needed to grow this effort.  Space is limited:  if you are interested and want more information, please contact John Baumann soon at [email protected].
Pr. John Rutsindintawarne, PICO Rwanda Executive Director
Fr Innocent Rugaragu, S.J., Centre Cristus Director and PICO Rwanda Organizer
John Baumann, PICO, Founding Director and Director of Special Projects
Ron Snyder, Director of International Organizing