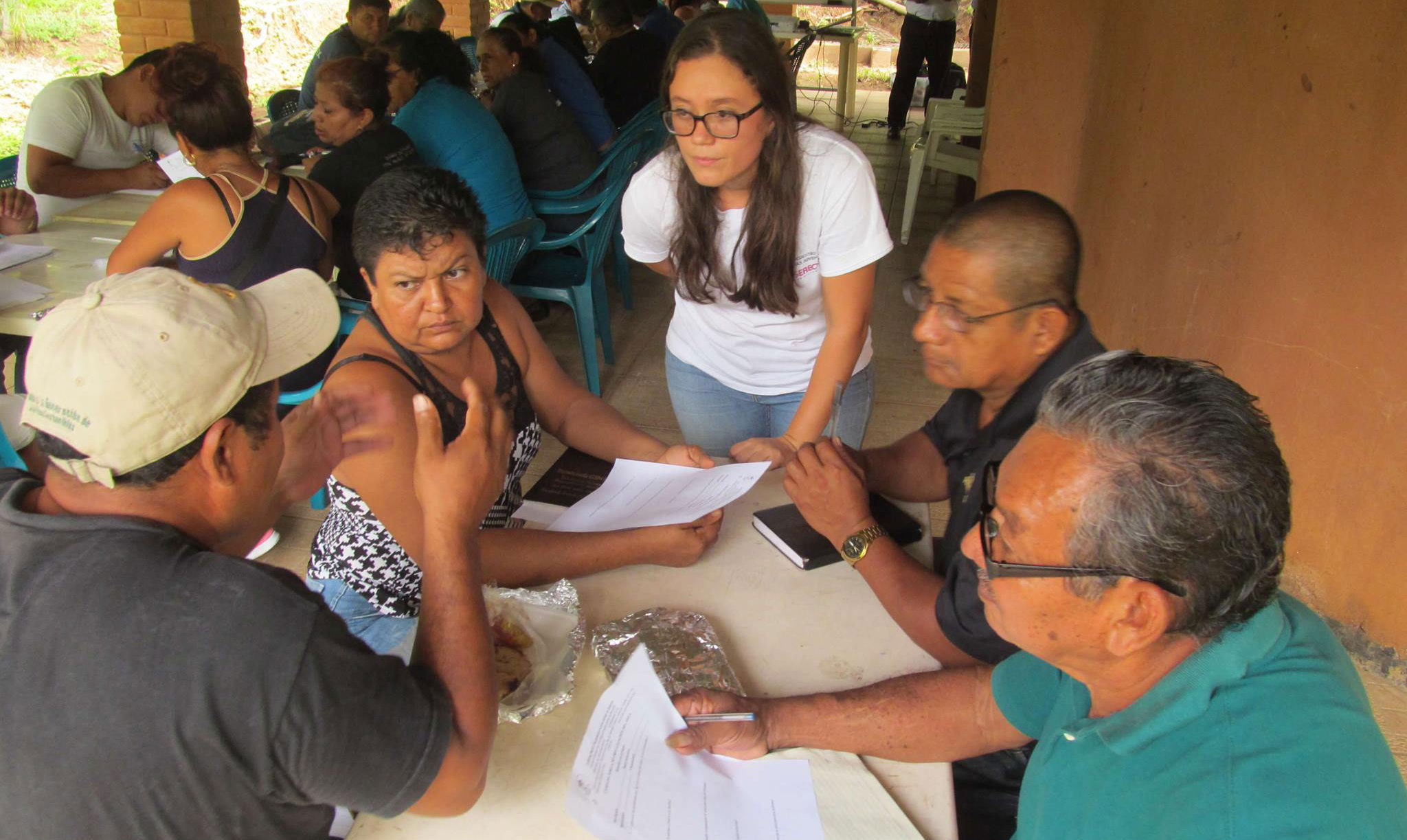 Would you like to join a delegation to El Salvador
Dear Friends,
We will be visiting with COFOA leaders in communities organized in 4 departments in El Salvador to learn about their work to bring public improvements (roads, bridges, parks), land reform and access to clean water to their communities. We will also participate in a national training session for leaders from these communities. Let us know if you want join us.
For 12 years, COFOA has helped dozens of communities win local battles. As their reputation for effective grassroots organizing grows, Catholic and Anglican clergy are inviting COFOA to work in new communities. They see authentic civic engagement as a much-needed antidote to corruption, extortion and violence that is forcing people to migrate. Local victories are opening the door to national expansion. Work has just begun in some of the most troubled communities in El Salvador.
They need us as their ally. We are working to grow our networks of support for COFOA's work in El Salvador and possible expansion to other countries in Central America.  If you would like to learn more, consider joining our delegation in late January. Let us know by December 1st.
During this trip we will see hear the stories of clergy and leaders; visit some of the towns that have won local victories; learn about the political and economic forces pushing people to migrate; witness leaders planning their own future; and explore ways you can join in their struggle.
Estimated cost is $1,000, including lodging, food, bottled water, and all expenses related to site visits including ground transportation, interpretation, etc.– not air fare (Travel to El Salvador  from the US takes about 5 hours each way depending upon flight arrangements; RT airfares are about  $600 right now).  Lodging will be provided at a local hotel or retreat house. We will provide more detailed information about lodging and itinerary for those who let us know they want to join us.
This is a unique opportunity that will inspire and strengthen us in our resolve to support the people of El Salvador.  Our expectation is that you will return filled with zeal and make a commitment to spread the good news and help us raise funds needed to grow this effort.  Space is limited:  if you are interested and want more information, please contact John Baumann soon at jbaumann@faithinaction.org.
Alberto Velazquez, COFOA Executive Director
John Baumann, PICO, Founding Director and Director of Special Projects
Ron Snyder, Director of International Organizing