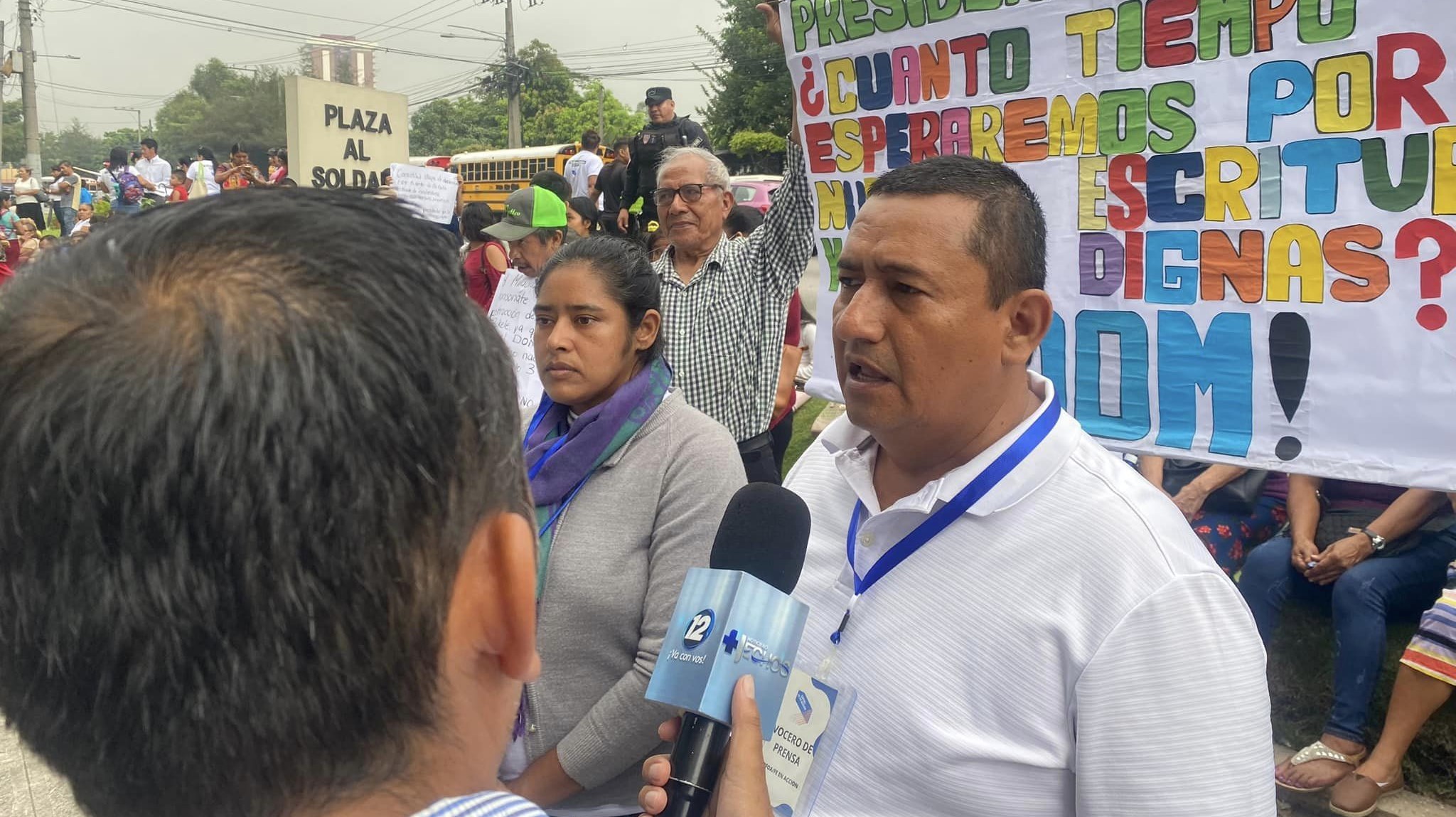 Central America: Pressure builds on Salvadoran President Bukele to support land rights
On August 11, 1,355 grassroots leaders gathered at the official residence of Salvadoran President Bukele to deliver a letter to demanding that he veto flawed legislation regulating unregistered residential developments. Communities of Faith Organizing for Action (COFOA) demanded that the President instruct the National Assembly (where his New Ideas party holds a supermajority) to consider amendments needed to deliver legal property titles for 350,000 families who have been defrauded by unscrupulous developers.
President Bukele has not yet issued a response, but after the event his Minister of Housing, Michele Sol, promised to meet with a COFOA delegation. She claimed she had worked with COFOA to facilitate transfer of more than a thousand title to defrauded families. COFOA can document only seven families that have secured legal title.
COFOA planned the event at the President's House after the national legislature refused to hold hearings on amendments to the property law that COFOA proposed with support from opposition legislators.  The law eventually passed by the national assembly favors developers by not imposing deadlines or penalties for not handing over titles.  The land rights issue is critical to the future of El Salvador because in unregistered developments families have no rights to access water, streets, or other public amenities.
COFOA grassroots leaders been organizing since 2018 to demand that developers deliver legal title for properties that families have paid for in full. COFOA leaders from ten Departments in El Salvador, San Salvador, Chalatenango, Sonsonate, La Libertad, La Paz, Cuscatlan, Usulutan, San Vincente, Cabanas, and Santa Ana delivered the letter to President Bukele. They represent more than 7,500 families who lead the RENACER (REBIRTH) Campaign. They were joined by grassroots leaders and clergy from Honduras, Guatemala and Salvadoran diaspora communities in the U.S