When Father John Bauman began international grassroots organizing work, he knew that isolated people are vulnerable people, that true hope came from people organizing without borders.
At Faith in Action International, we're on a worldwide mission to bring together people most impacted by injustice to develop plans for their own liberation.
Faith in Action International is working with faith leaders to grow grassroots organizing in these and other regions.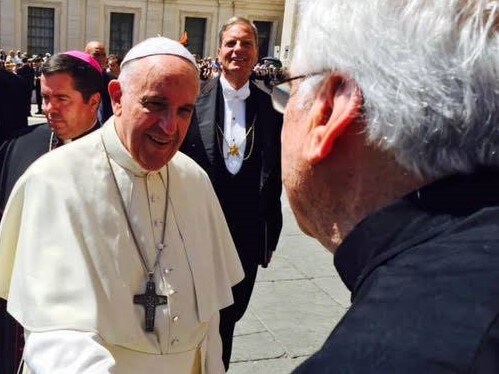 Building a people-powered movement
Central America
Over the past 10 years, COFOA has leveraged over $9 million in public improvements and services. Projects include repairing parks, roads and bridges; organizing anti-violence demonstrations; securing community police, health and education services; advocating for a national water law; and a constitutional amendment making water a human right.

Africa
Over 10 years, Faith in Action Rwanda leaders have leveraged $2 million in public improvements and services for 120,000 people. Projects include health clinics, water, electricity, three schools, a welding school, community center, new homes, a roofing tile business, reforestation and road construction.

Haiti
The People's Organization for the Development of Northeast Haiti (OPODNE) is an umbrella for 56 grassroots teams that meet weekly to listen to their neighbors, vote on community priorities, and take action to rebuild roads, clean wells, start cooperatives, and campaign for investment to help farmers adapt to climate change.