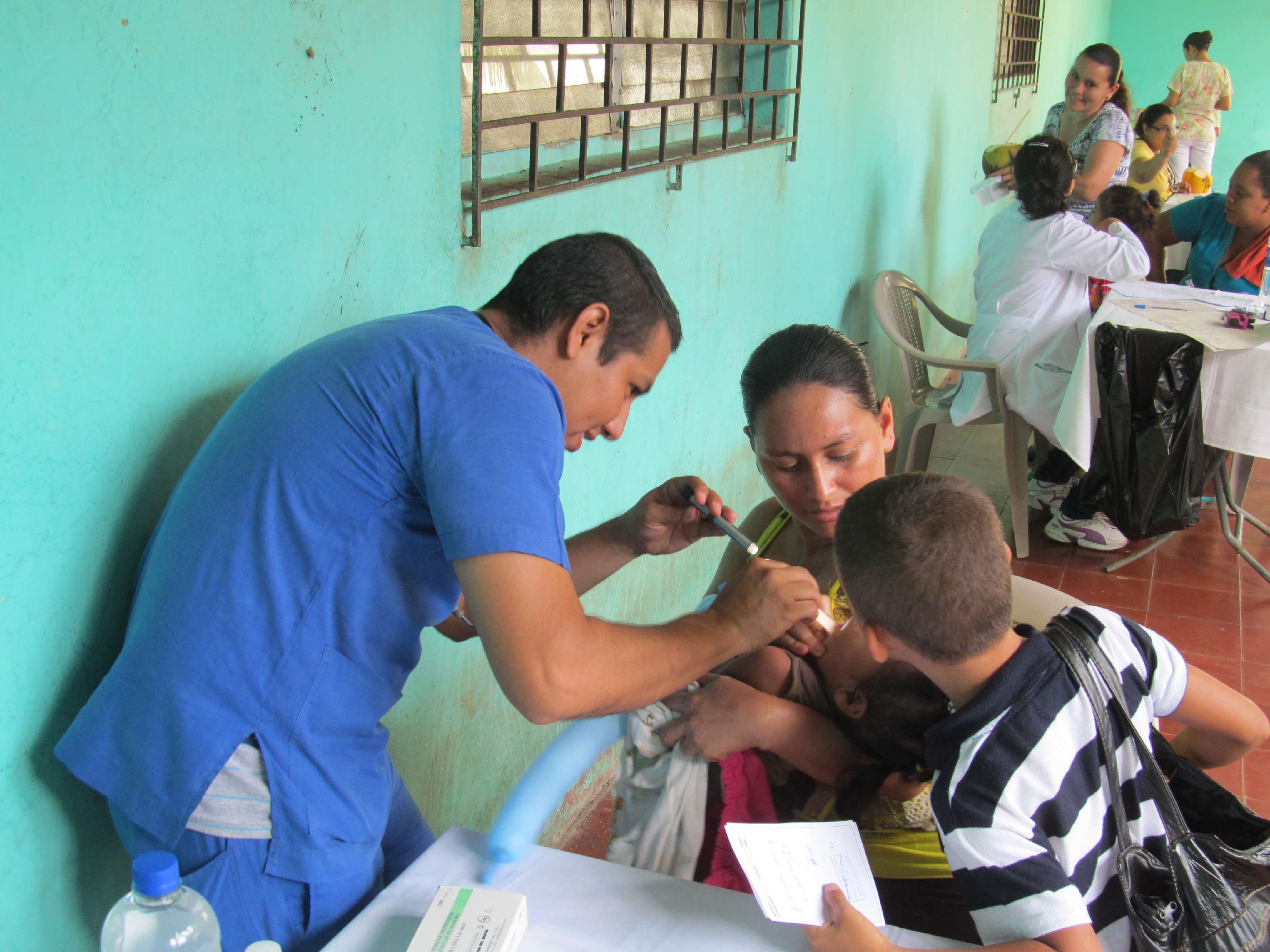 COFOA Health Fair in Las Isletas Helps 300 People
Youth and adult leaders organized a health fair in Las Isletas in July where more than 300 people received medical attention. This town and the surrounding villages have only one doctor to serve 9000 people, causing long delays in basic services. Many people do not have enough income to pay for needed prescriptions.
After surveying more than 600 families, COFOA leaders from San Jose Parish decided to help their community address the lack of medical services and supplies by recruiting partners for this all day event. With the support of doctors and nurses from the national hospital and several district health clinics, people got health checkups and medical consultation. Various pharmacies and laboratories provided pain and other medications.
In a country troubled by corruption and violence, COFOA leaders take seriously the gospel call to heal the sick. Fr. Fredy Rivera offered prayers and blessed food provided by local mayors. Leaders organized games for children as they waited for consultations. The entire community expressed appreciation to the doctors, nurses, and organizations that made this medical mission a success.
Your donation will help COFOA organize another event like this in one of the 15 communities they serve.