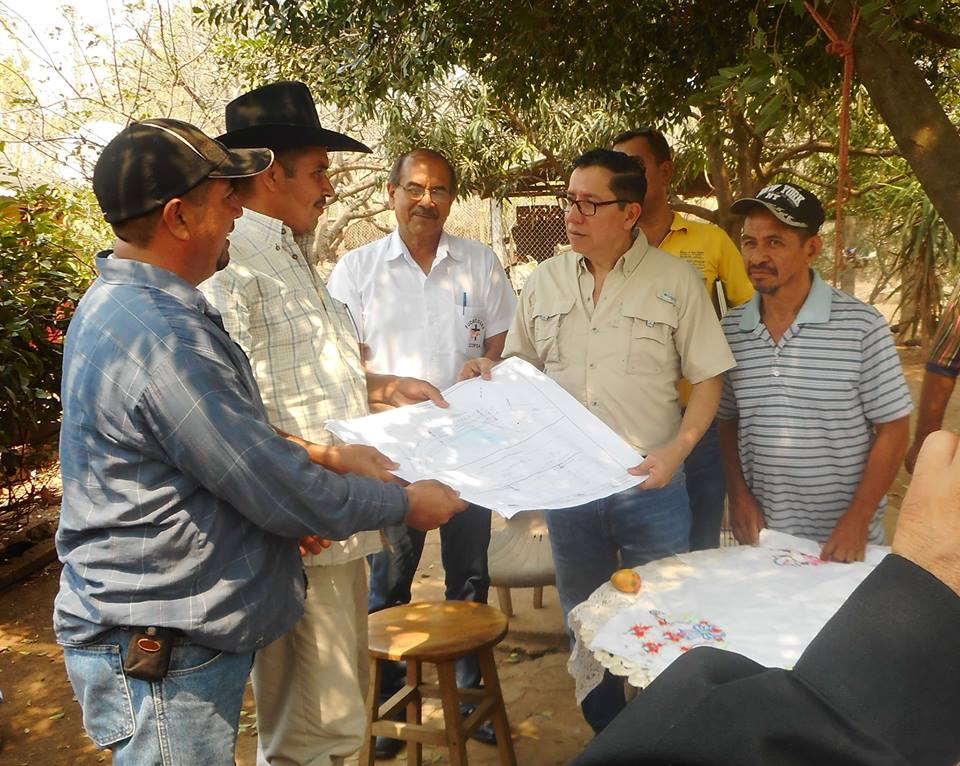 COFOA leaders fill funding gap to construct Rio Roldan Bridge
El Salvador: Over lunch, COFOA leaders reviewed bridge designs and announced they had identified the $85,000 in materials and money needed to fill the gap to begin construction of the long promised Rio Roldan Bridge. After leaders demonstrated at the Ministry of Public Works offices last month, officials pledged $500,000 and promised construction would begin in May. After touring the construction site, engineers took land samples and presented bridge designs, but said they lacked $85,000 for the cement foundations needed to anchor the bridge. COFOA leaders rose to the challenge and said they would donate sand and the Mayor of Jiquilisco would provide gravel. Leaders are planning a celebration when construction begins.
The bridge had been promised for twenty years, but the two-year COFOA campaign that achieved this victory included meetings with Mayor of Jiquilisco, the Governor of Usulutan, and the Minister of Public Works.  COFOA trained leaders in these communities in the Usulutan Department at the invitation of Anglican priest, Fr. Antonio Lopez, and with the ongoing support of Anglican Bishop, David Alvarado. Both participated in the demonstration at the Ministry of Public Works that proved to be the turning point in this campaign. COFOA leaders come from the communities of El Carmen, El Número, Bolívar la Montaña, San Juan de Letrán y La Tequera. Construction of the bridge means these rural communities will be able to access medical and other essential services and take crops and livestock to market during the rainy season. Congratulations!