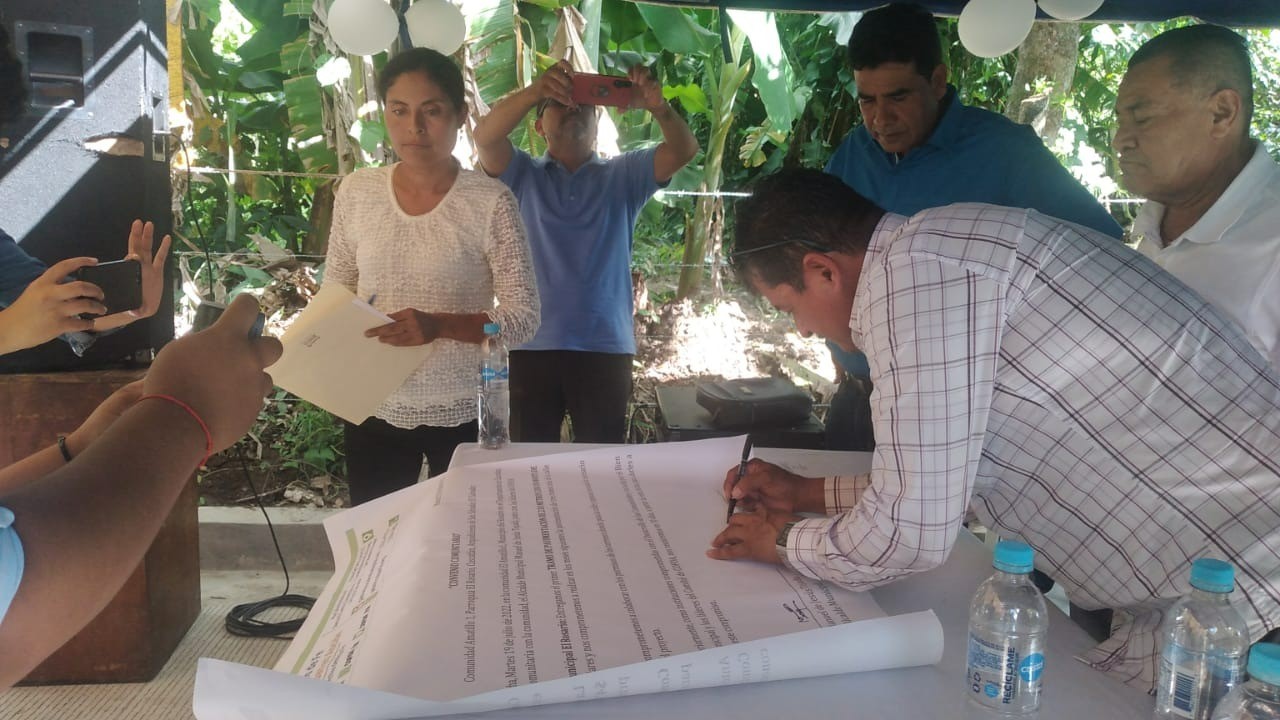 El Salvador: COFOA celebrates 15 years of successful organizing in El Salvador while launching new efforts in Guatemala and Honduras.
Fifteen years ago, eight-hundred leaders from the La Paz Department gathered to formally establish COFOA. Their first issue was stopping a corporation from contaminating a river, which was the course of their drinking water. Since then, COFOA has continued to fight for the rights of Salvadoran families, and has grown to become a nationally recognized force for change, mobilizing thousands of people from eleven departments in actions for water, land and employment rights.
In July, COFOA leaders marched to the Presidential house demanding release of tax funds set aside for municipal improvements like water systems, road repair, and school construction. A month later, Salvadoran President Bukele responded, instructing the Director of the Department of Municipal Works to respond after he had refused to meet with COFOA. Proposals for public improvements, land reform, and unemployment legislation have emerged from extensive listening campaigns and assemblies in more than 140 communities across El Salvador.
Next month, COFOA leaders will gather to celebrate their fifteenth anniversary. COFOA success in El Salvador has led to invitations from Bishops and other religious leaders in Guatemala and Honduras. COFOA organizers are now working with clergy and lay leaders from ten communities in Solala, Guatemala and four communities in Tegucigalpa, Honduras to launch organizing efforts.