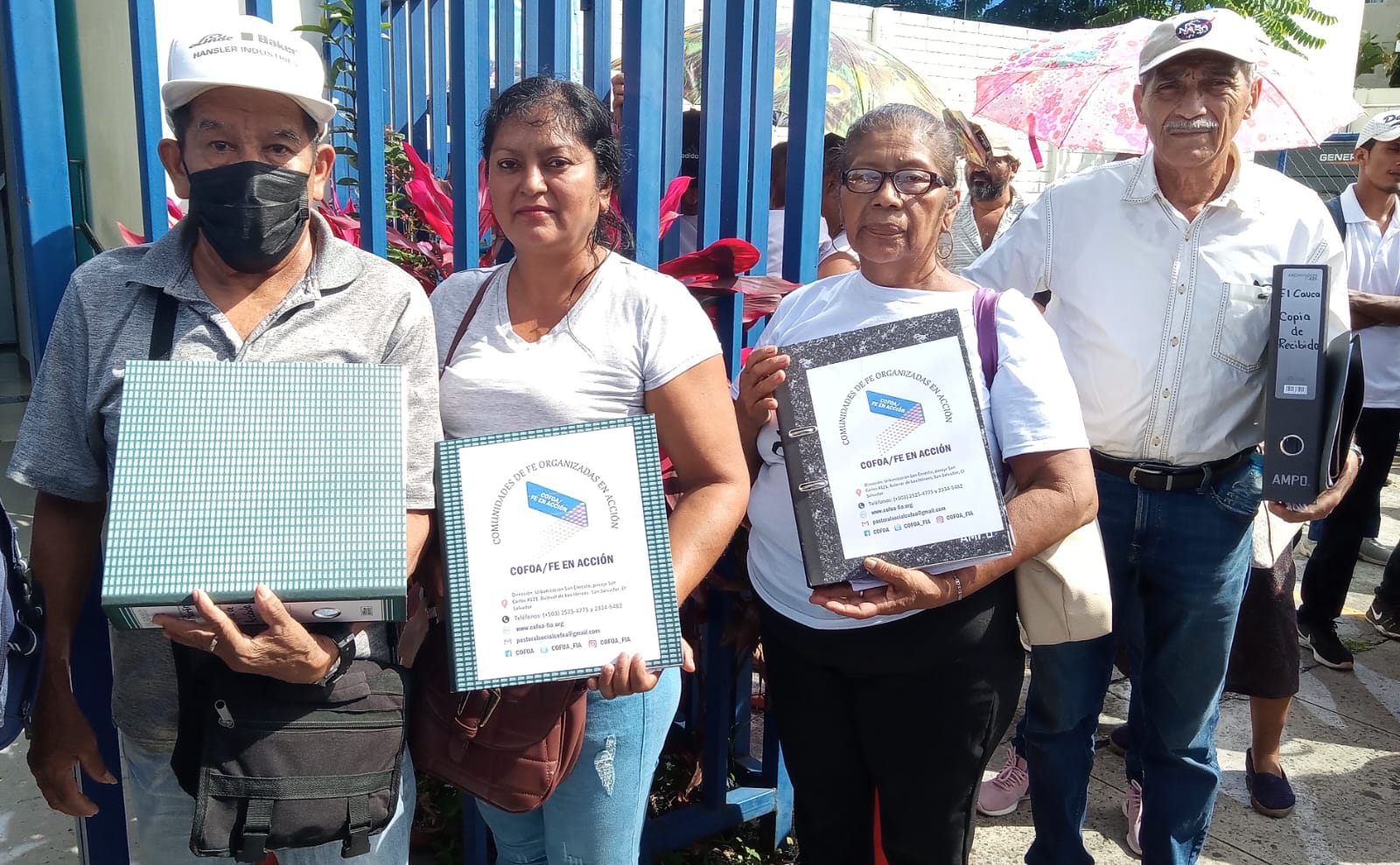 El Salvador: Grassroots leaders present new land reform legislation to Salvadoran National Assembly
On June 27, one hundred thirty COFOA leaders formally presented their proposal for a new law that would help deliver legal titles to more than 350,000 families across El Salvador. Deputies Claudia Ortiz, Francisco Lira, and twelve others from opposition parties asked the legislature to schedule a hearing for COFOA's legislation. While the ruling New Ideas Party refused to give the proposal a hearing, they reacted by passing a year-long extension of the current law. The existing rules do not require developers to hand over titles, so less than 100 families have secured their property rights in the past two years.
On July 12, hundreds of grassroots leaders from COFOA's RENACER Campaign gathered for a press conference and demonstration at the Attorney General's Office to file an additional 351 complaints of fraud against land developers who failed to deliver legal titles. Now the legislature is considering criminal penalties for developers who do not comply. COFOA leaders know that they have put land rights at the top of the public agenda in El Salvador, and they refuse to be deterred. In August, COFOA is planning a public event with thousands of families at the Presidential Palace to demand that President Bukele instruct his administration and his New Ideas Party to act in the interest of the 350,000 families who've been defrauded of their land, nearly a quarter of the population of El Salvador.
See press coverage of the COFOA actions by clicking and following COFOA's Face Book Page