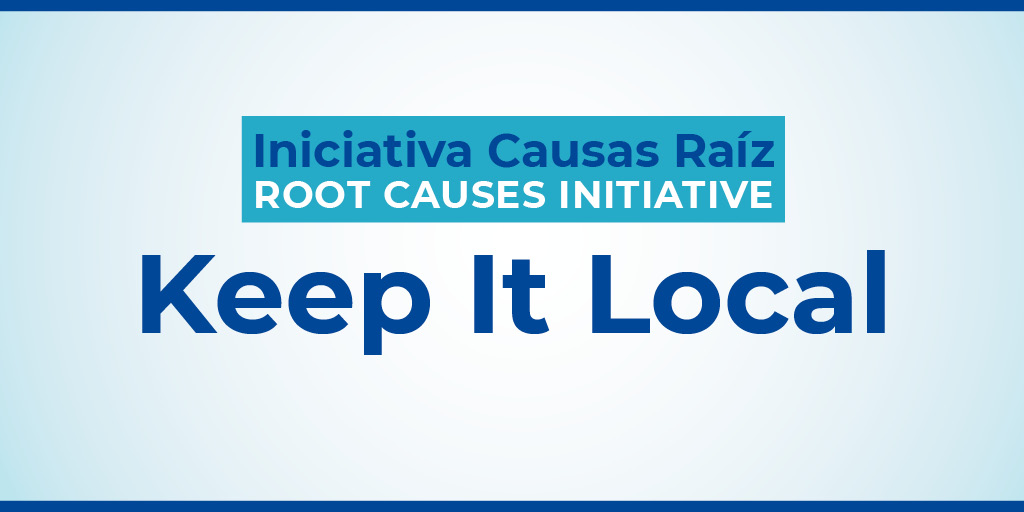 Faith in Action International organizes diaspora communities to support "Root Causes Initiative" and "A Way Forward in Haiti"
In 2018, as a result of a strategic planning process and Rev. Alvin Herring becoming Executive Director, Faith in Action, launched an initiative to more closely connect our U.S. and international work. We developed a plan to reimage and redesign Faith in Action as a global faith-based organizing network. Our motivation for this mindset shift came from a growing recognition that we can only solve the biggest challenges we face through international cooperation. We heard a consistent message for both staff and volunteers across all of our organizations, domestic and international, that they wanted to be in mutual learning relationships with people doing similar work in other countries. And they wanted those ties to lead to a capacity to act together on common issues.
Over the past three years, we've provided more support to our international affiliates to increase their revenue, grow their footprints within their countries, and expand their work into neighboring countries. In 2019 we launched a Root Causes Initiative to bring together faith-based and grassroots organizations in Central America, Mexico, and the U.S. to address the underlying issues driving people to migrate. This network-building work resulted in a policy framework supported by 340 organizations and two dozen Catholic and Episcopal Bishops and shared with the new Administration. The shared regional agenda includes policies designed to improve life in Central America and U.S. communities with large immigrant populations. In fall 2020, we launched a similar initiative called A Way Forward in Haiti to connect Haitian-American diaspora faith communities in the U.S. with grassroots leaders organizing in Haiti. As part of both of these initiatives, we're working with Faith in Action affiliates in U.S. cities with large Haitian and Central American populations to engage more people from these diaspora communities in their organizations. We believe that people are more likely to join an organization if they see it as a resource for both improving their lives in the U.S. and supporting change in their countries of origin. Juri Sanchez and Patrick Chery, two young organizers, are working with Faith in Action affiliates to build these diaspora connections. Together we are making significant progress.
Our collective efforts are beginning to pay dividends.