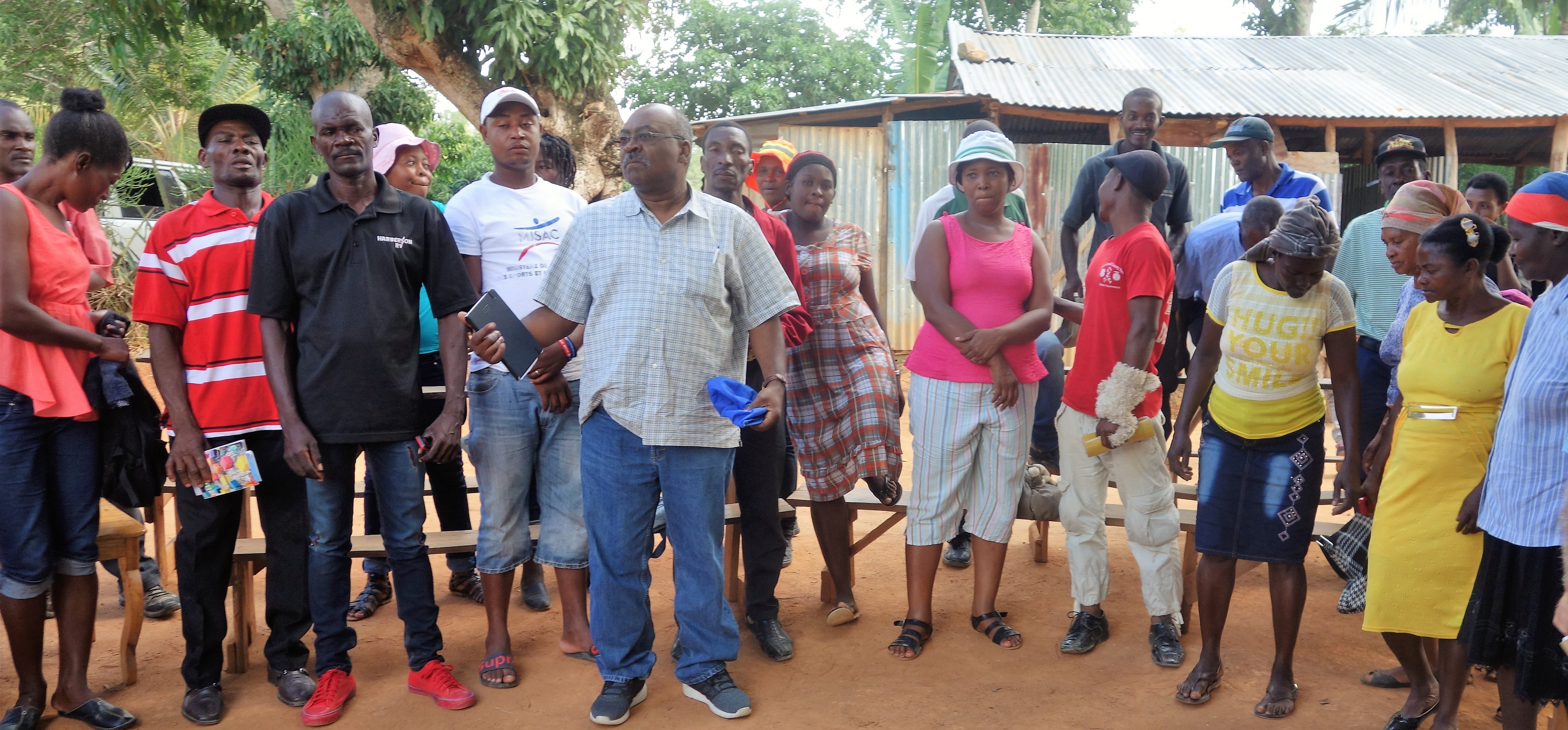 Haiti: Faith in Action affiliates in Haiti, Central America and the U.S. join together with allies to press for changes in U.S. policy 
Joe Biden and Kamala Harris' election raised hopes in many diaspora communities for better, more humane relationships between their countries and the U.S. Tapping into that hope and energy, Faith in Action affiliates are working together across borders and with faith allies to press the Biden Administration to address the root causes of poverty, unemployment, corruption, and environmental destruction that cause violence, suffering and migration in Haiti and Central America.
A major focus of our conversations with the Biden Administration and Congress is to shift U.S. aid to local grassroots organizations and the priorities they set, and conditioning any money that goes to governments on measures that root out corruption at the highest levels of society.
With Haiti facing a devastating political crisis, Faith in Action International called on the Biden Administration to make Haiti a higher priority and stand on the side of civil society and faith organizations. Across Haitians protesting against widespread kidnapping and violence, and the decision by Haitian President Jovenel Moïse to rule by decree for more than a year and remain in office after the constitutional end of his term. The Haitian Catholic Bishops, the nation's bar association, and many civil society groups have called for a return to democratic governance. They received support from key Members of Congress representing Haitian diaspora communities in the U.S., but the Biden Administration has continued to back President Moïse.
With our partners at the Hope Border Institute, Faith in Action helped organize the support of 340 faith and grassroots organizations and two dozen Catholic and Episcopal bishops from El Salvador, Guatemala, Honduras, Mexico and the U.S. for a policy framework that would fundamentally change how U.S. policy toward Central America. Leaders have begun to have meetings with Members of Congress about U.S. policy toward both Central America and Haiti.
Faith in Action affiliates in the U.S. with large Haitian populations, such as Faith in New York and Faith in Florida, are beginning to work with OPODNE and Faith in Action International to reach out to congregations with big diaspora congregations. A similar effort is underway focused on Central American faith communities, coordinated by Juri Sanchez. For more information, please join us for webinars this week on Thursday focused on Haiti (noon EST) and Central America (3pm EST).