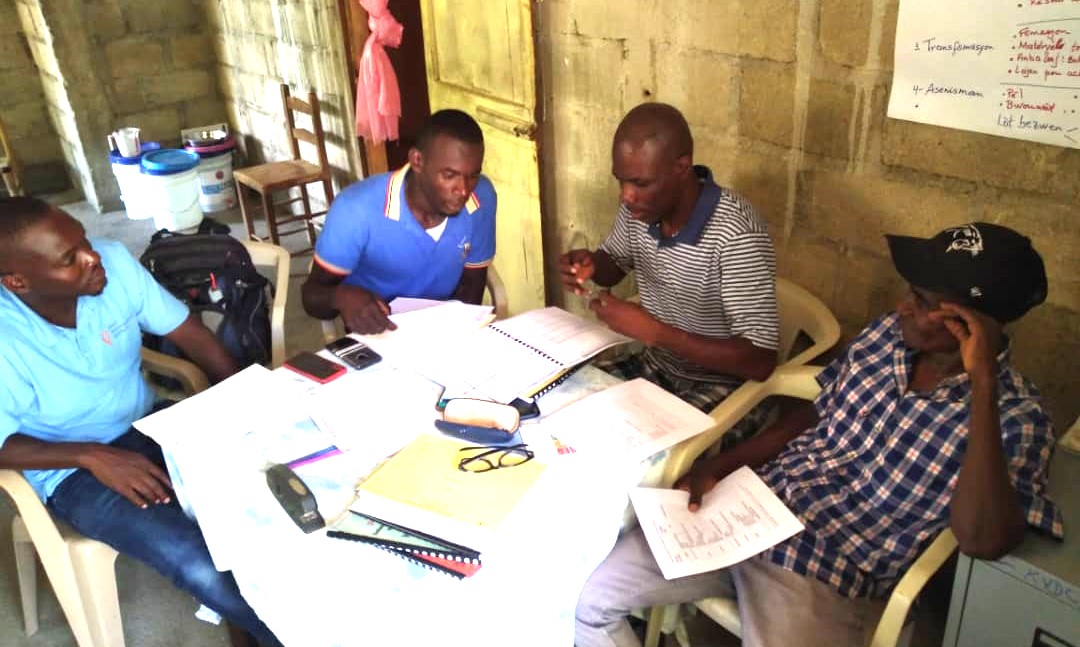 In Haiti, OPODNE finds new partners to support farmers the Northeast and expands organizing in the North.
While OPODNE and Faith in Action International continue to pursue change in U.S. policy toward Haiti to support a transition to democracy and restore the capacity of Haitians to feed themselves, OPODNE leaders are not waiting for outside help to advance their campaign in support of small-scale farmers.
Last month, fifty-six OPODNE leaders, farmers, and agronomists met with representatives from Centre d'Agriculture Saint Barnabas (CASB) to establish a seed bank where farmers from across the department could access appropriate, quality seeds. The project would be jointly managed, while CASB would help raise funds and provide training to local agronomists. OPODNE leaders are also searching for resources to irrigate crops and policies to manage land and protect crops from uncontrolled livestock.
This week, the U.S. Agency for International Development (USAID) responded to OPODNE and Faith in Action International's letter to USAID Director Samantha Power urging her to make local Haitian farmers a bigger part of the response to hunger in Haiti. USAID offered a meeting with senior officials responsible for Latin America and the Caribbean to discuss OPODNE's demand that the agency adopt a more sustainable, locally-driven approach to agriculture in Haiti.
OPODNE also continued it's growth to bring more people and communities into the movement to rebuild democracy and accountable government institutions. In January, FIA Haiti Director, Francois Pierre Louis and OPODNE lead organizer, Jhonson Saintilaire, met with Cap-Haïtien Archbishop Launay Saturné and 56 catholic clergy, who committed to explore grassroots organizing in their local communities in the North Department, home to 1.1 million people.
You can register here to join our Way Forward in Haiti conversation with OPODNE and Haitian Diaspora leaders on February 16 at noon Eastern about how to change U.S. policy to support self-governance and self-sufficiency in Haiti.