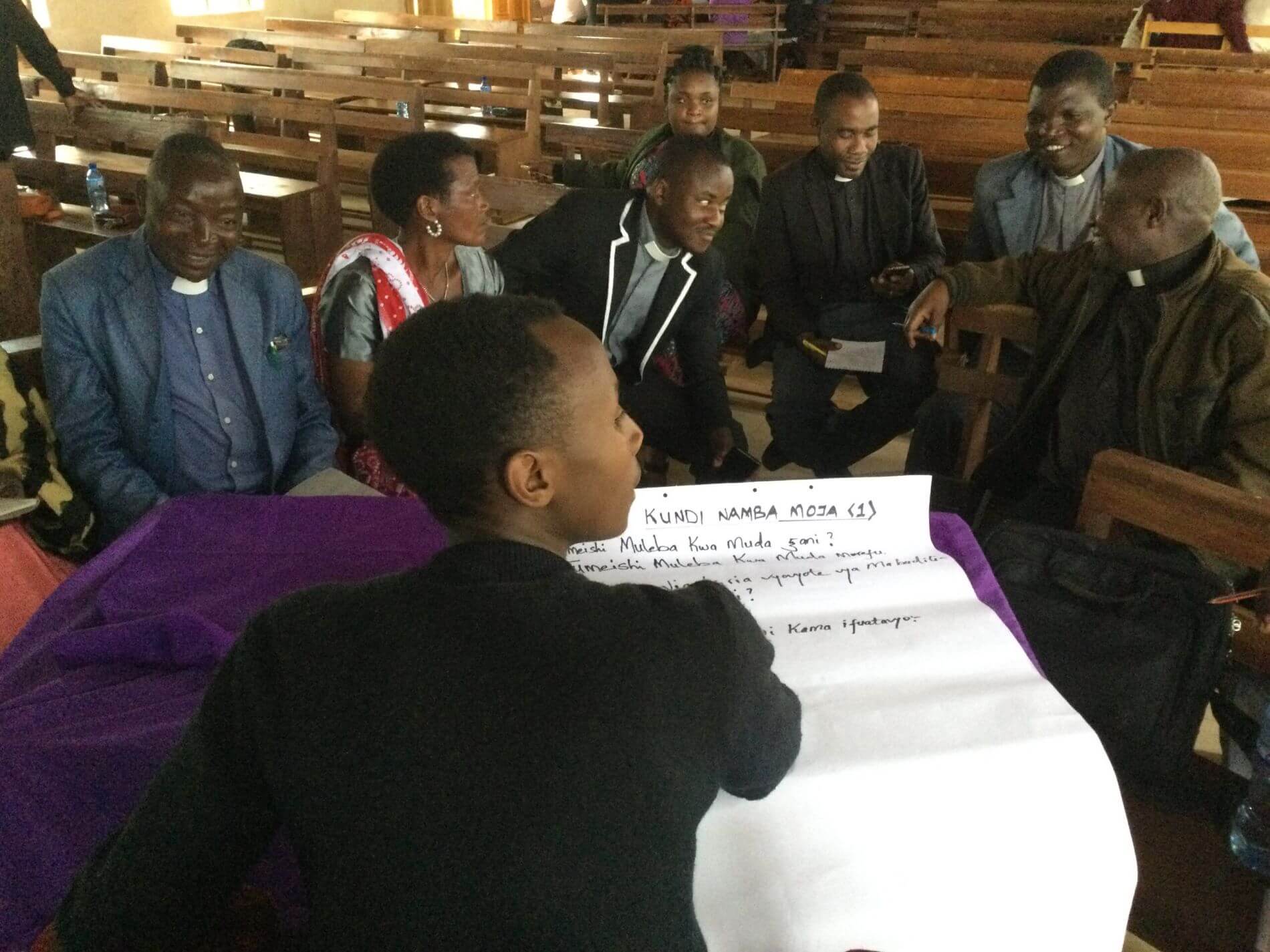 Leadership training sessions spark new organizing in Rwanda and countries across Africa
After attending a three-day workshop in December, leaders from Rwanda, Namibia, and Kenya returned to their communities to identify and address local issues. In Rwanda, leaders are organizing people to advance local projects, including a new school in Nyrubuye, clean water to Nyange, more jobs in Kigali, and planting trees to protect the environment across the country. In Namibia, two Methodist clergy promised to assess their congregations' readiness to organize. In Kenya, the Maasai Transformation Organization committed to support the 162 leaders who are organizing across several Maasai villages.
In January, Pastor John and Fr. Innocent traveled to Tanzania in response to invitations from Lutheran and Episcopal faith leaders.  Leaders from Muleba, Bukoba, and Karagwe Districts identified the threat of new large-scale mining projects as a critical issue along with larger concerns of poverty, environmental degradation, and corruption.
The Faith in Action International team will return to Ghana, Tanzania, and Kenya in March to help leaders take the next steps on issues identified through these listening campaigns. Another regional leadership training session will also take place in Kigali, Rwanda, in April.
If you live in the Bay Area, join us in person at a reception for Pr. John R. in Sacramento 2/19. San Jose 2/20 or Oakland 2/21 to learn more about organizing in Africa.