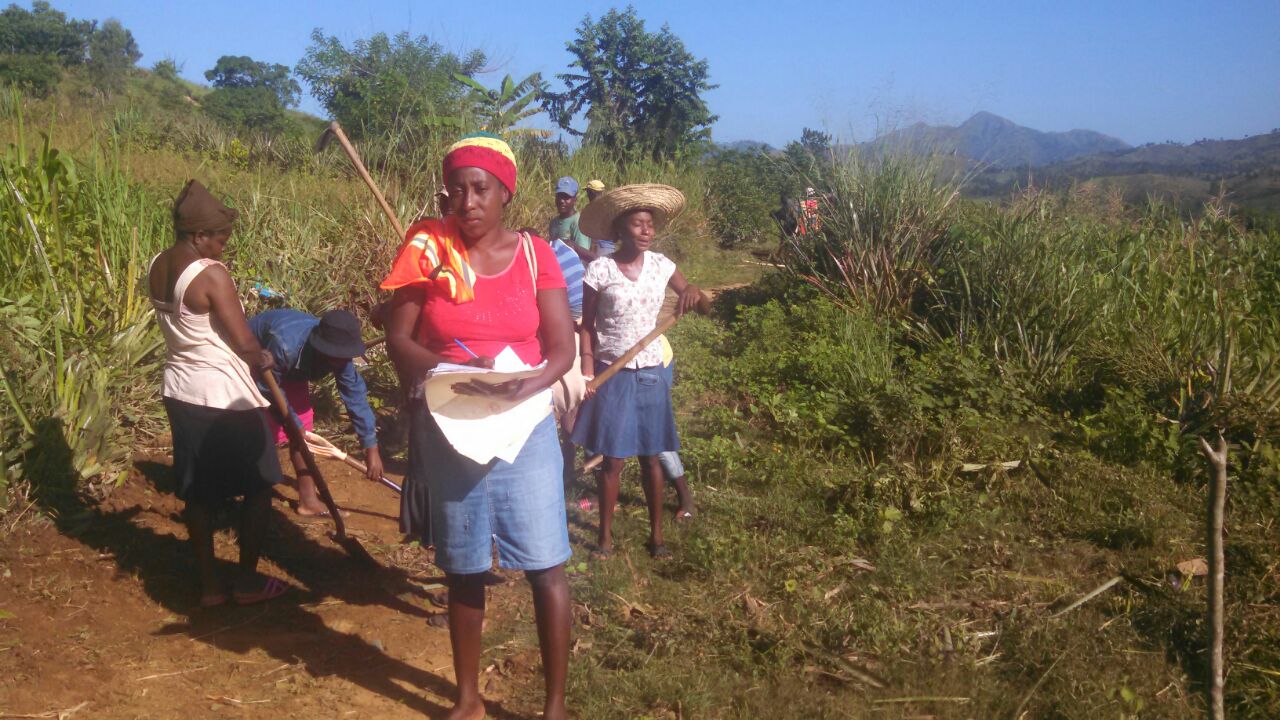 OPODNE Reputation for Integrity Wins Political Allies
When recently elected Senator Jacques Sauveur Jean heard that the Ministry of Public Works was contracting to build a new road connecting Mombin Crochu to the Grand Savanne, he urged them to contract with OPODNE because of its reputation for integrity. It is one of the few organizations in the area with all its fiscal and administrative papers in order.
OPODNE staff worked as the fiscal agent and assisted the Mombin Crochu organizing committee in structuring and implementing the contract. They hired crew leaders who organized 11 teams of men and women. Photographers and recorders documented all the work that was done. They not only completed the project on time, they did extra work! This project created temporary work and significant income for members in Mombin Crochu, and more importantly further enhanced the organizations' reputation, opening the door to contracts for similar projects in additional towns in the Northeast.
Government officials are saying how impressed they are with OPODNE's ability to organize people and achieve their goals. This is the second major project in Mombin Crochu. They also have a new partnership with the World Bank to launch a sorghum cooperative, which is on hold until national elections are completed.
Your donation could help seed or expand economic development projects in all of the thirteen towns where OPODNE organizes.