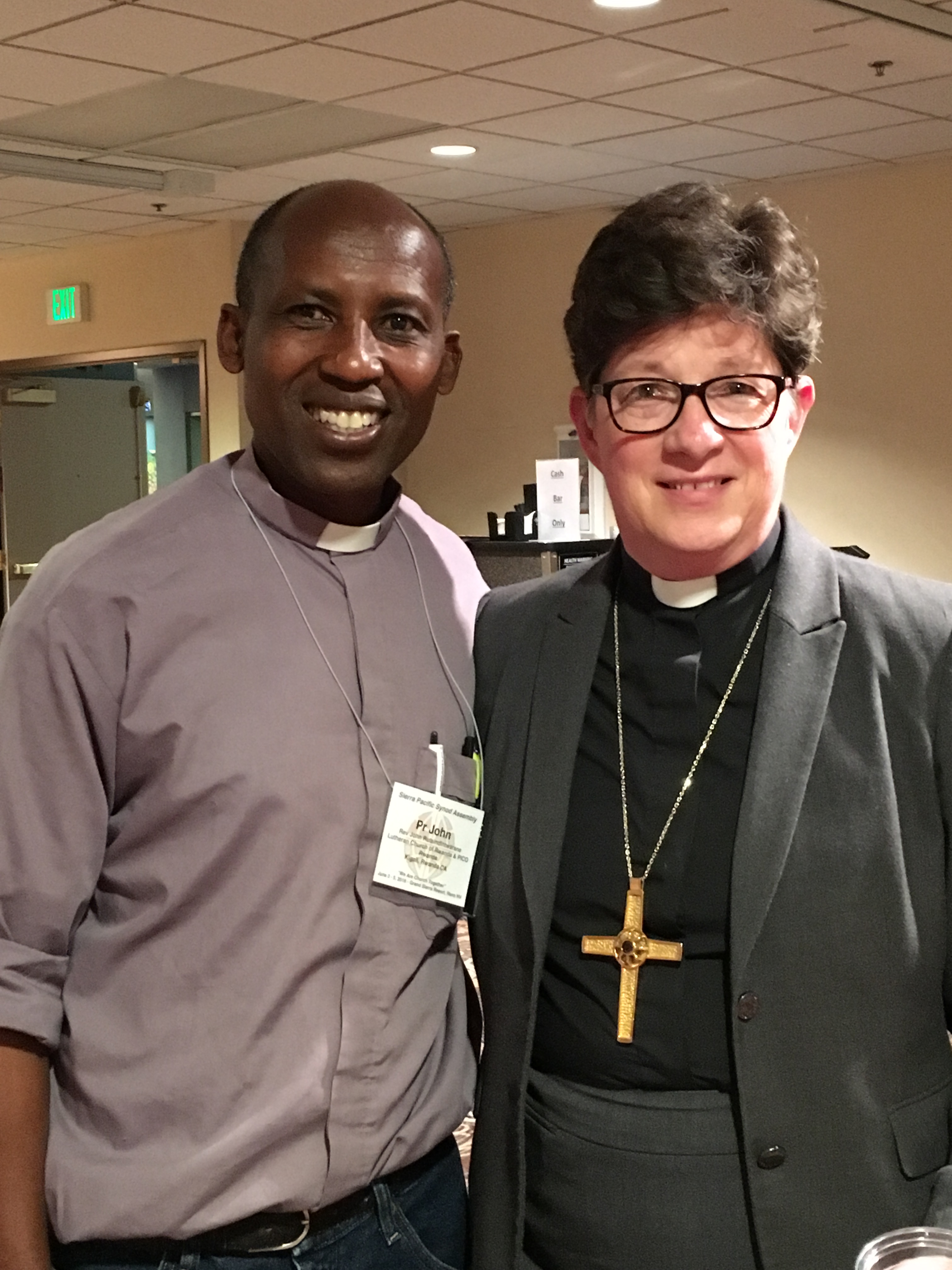 Partnerships Grow to Accompany People in Rwanda on Their Journey Self-Reliance
In June, Pr. John visited more than 20 groups in the US to share his work in empowering communities and strengthening congregations in Rwanda. We are grateful to the pastors, congregations and friends who welcomed Pr. John into their churches and homes, and committed to support PICO-Rwanda.
PICO-Rwanda's partnership with the Lutheran Church is especially powerful. As Deputy Bishop of the Lutheran Church in Rwanda, Pr. John knows how giving voice to community members is essential to grow a vibrant, relevant church in Rwanda. Parishes in Matimba and Kigali are anchoring efforts to build schools. Our thanks to Bishops Elizabeth Eaton and Mark Holmerud who greeted Pr. John at Sierra Pacific Synod Assembly, and the pastors and parishioners from eleven parishes in California who gathered people to hear this message. We pray that the seeds which were planted grow to full fruit.
We are very grateful for the special friends who provide financial support for PICO-Rwanda. The Andersons, the Mastersons, the Baumanns, the Kings, the Taggarts, Bekah Davis, Mary Ritter, Debbie Phares, and Rev. George Cummings opened their homes and gathered over 100 people who are providing vital ongoing financial support that makes possible the transformative work in Rwanda.
We also celebrate our partnership with Santa Clara University Engineers without Borders Club. This August they will return to Nyange to assist the PICO-Rwanda leaders, mostly women, who are taking their tile-making enterprise to the next level. These tiles are resulting in homes that can withstand the rain and weather in the region. Last year the engineers designed a clay mixer and a tile press. This August they will work with PICO leaders to develop a kiln to fire the tiles. This will assist the community to begin a commercial enterprise in the future.
Partnership means life. You can become a partner as well by making a donation now.