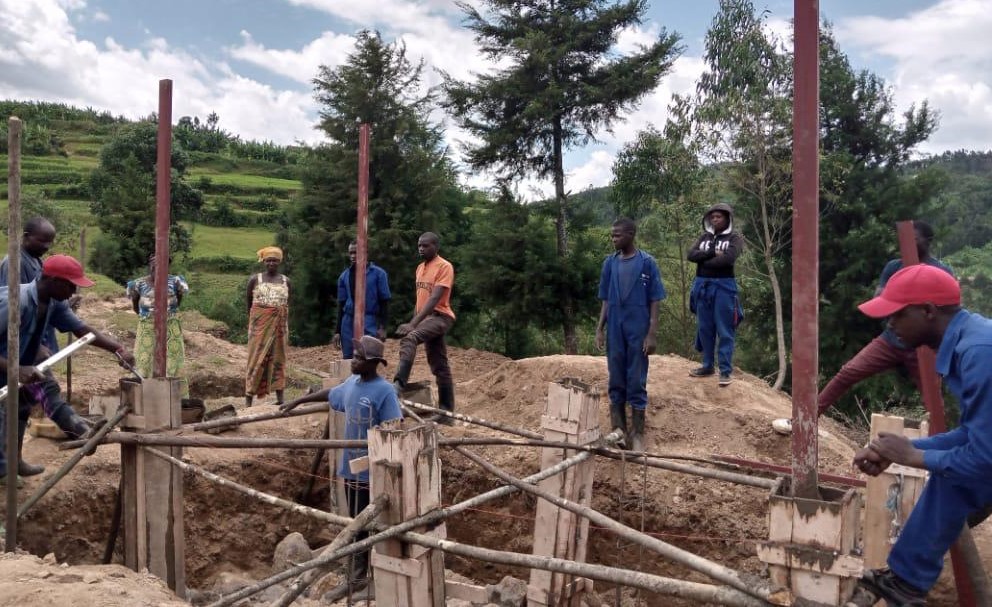 Rwanda: Local communities enlist partners to protect the environment and advance development
"This project will offer Kivumu students the opportunity to apply their technical learning and skills to solve community issues" – Eugene Biymana, Kivumu Technical College
Nyange is home to some of the poorest and most environmentally vulnerable people in Rwanda. Over ten years ago, women in Nyange formed a cooperative to help the most vulnerable in their community that began constructing houses and then developed a roofing tile business that continues to operate successfully. As they started on their next project of building a roadside market, these PICO Rwanda leaders discovered their own limitations and the threats of climate change as severe rains washed away the hillside where they constructed a kiln.
To address these issues, PICO Rwanda signed an MOU with local technical college and the neighboring Catholic parish to partner in constructing a road side market and to continue planting trees to stabilize the environment and protect that market.
On another note, Pastor John and Fr. Innocent are sharing this model of organizing with faith leaders in other African countries. Plans are underway in Ghana, South Africa and Namibia to organize training session in the next two months.