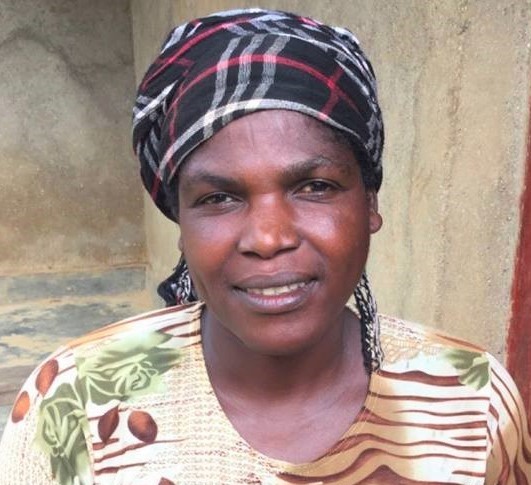 Rwanda: Nyange mothers provide energy to lift families out of poverty
"I am glad our society has recognized the inner power and the strength we women have in our families and in public too. As a leader of my community, people trust and respect me.  This makes me work even harder to empower my community and transform my family"- Mediatrice Mukagahutu, mother and President of Nyange Women's Cooperative
More than 20 years after the Genocide, PICO Rwanda celebrates the leadership roles of women in government and the private sector. Rwanda proudly boasts that 61% of its parliament and 55% of its ministers are women. This story of powerful women's leadership extends across the all local organizing teams of PICO Rwanda.
In Nyange, Mediatrice Mukagahutu has led the cooperative through a series of setbacks. After constructing a large kiln to increase income from their roofing tile business, heavy rains and erosion severely damaged the kiln. Undeterred, Mediatrice and the Nyange women pushed ahead with plans to construct a roadside market along the busy Kigali to Kibuye main road and plant more trees to protect the environment.
Pointing to Uwimana, one of the Nyange women leaders who was carrying a stone on her head to lay the foundation for a modern toilet, Mediotrice remarked, "When given the opportunity, women can do anything." This project will provide space along a busy road for the Nyange women to sell food and produce, market their crafts, and lift their families out of poverty.
As we celebrate Mother's Day, we thank the women of Rwanda for co-creating the transformation of their small country..