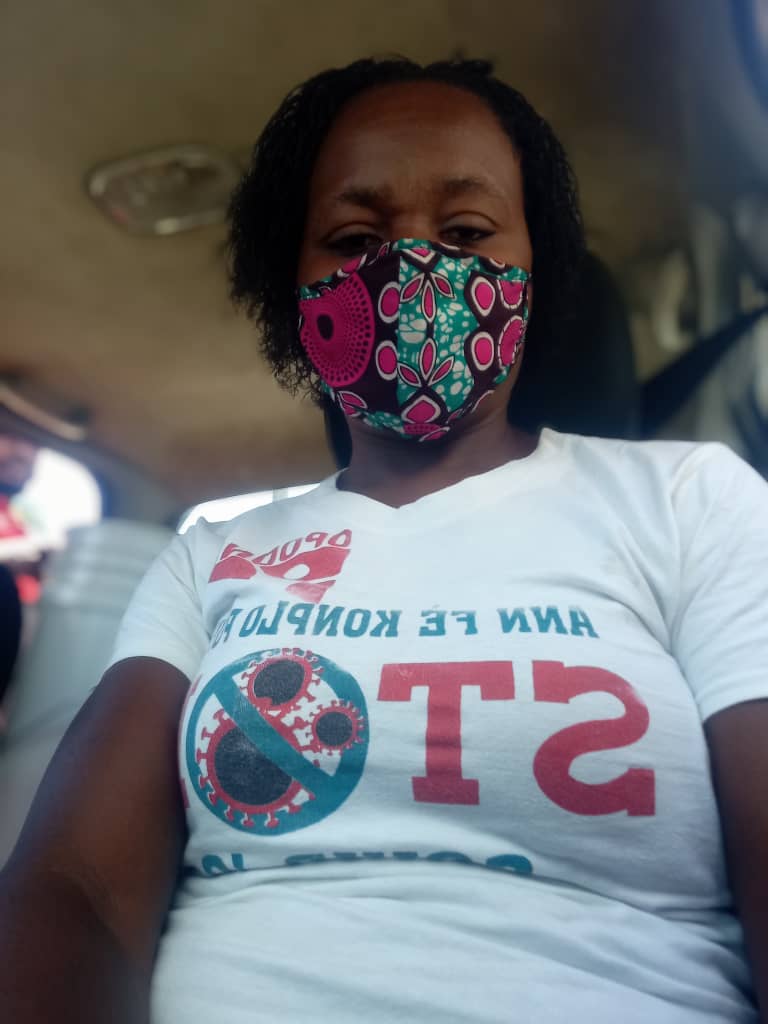 TELL PRESIDENT BIDEN TO SEND VACCINES TO HAITI
Florcie Tyrell and the grassroots leaders from OPODNE in Northeast Haiti are sewing masks and distributing washing stations as fast as they can to slow the surge of COVID cases that have filled hospital beds and exhausted oxygen supplies. Yet, without vaccines, Haiti could be overwhelmed by the deadly strains of the virus.
TELL PRESIDENT BIDEN TO SEND VACCINES TO HAITI
As the poorest country in the hemisphere, Haiti is least equipped to deal with COVID but the only country to not have received a single vaccine dose. While the U.S. sits on life-saving doses that are expiring. In fact, no date has been set for when Haiti will receive its first vaccines, and the number of doses pledged by the international vaccine program pales in comparison to the need.
Now that Haiti has a plan in place supported by trusted non-governmental organizations to administer vaccines, the Biden Administration needs to immediately send vaccine doses directly to Haiti. We're asking President Biden to cut through the red tape and the historic tendency to ignore the suffering of the Haitian people.
If President Biden sends vaccines directly to Haiti, one of the U.S.'s closest neighbors, it will save lives and send a message to Haitians that the U.S. is on their side as they struggle to survive and rebuild their democracy and economy.
Please sign the petition and share it with people you know.
The letter to President Biden is from both individuals and organizations. If you are able, please sign-on for your organization or congregation.
Many thanks!
Francois Pierre-Louis, Faith in Action Haiti Director
Fr. John Bauman, Founder and Director of Faith in Action International