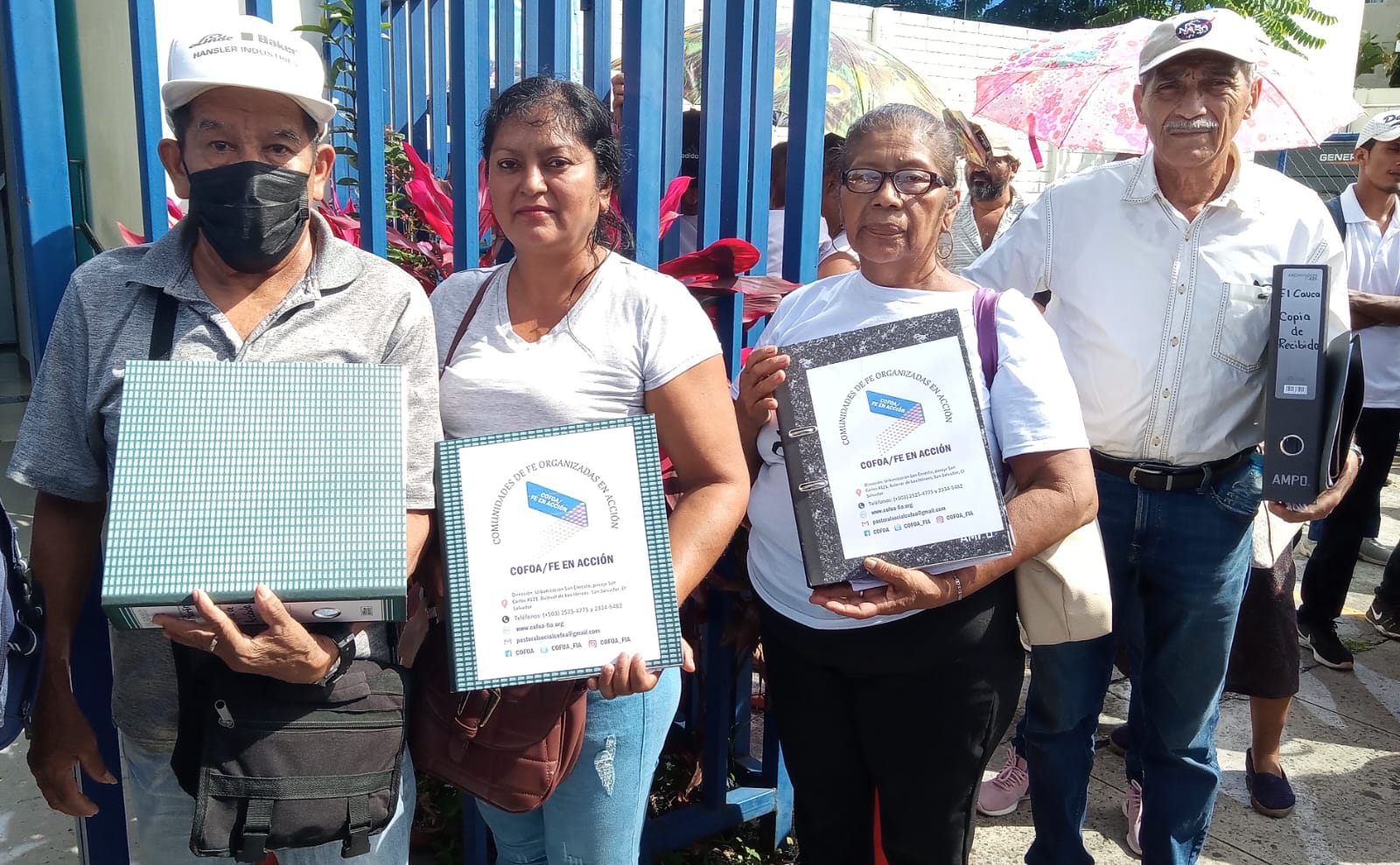 Central America: COFOA gains national and international recognition for land rights campaign
The day after 1,355 grassroots leaders demonstrated at the official residence of Salvadoran President Bukele, his Minister of Housing invited COFOA leaders to meet and resolve the issues preventing thousands of families from getting legal title to their properties.
Minister Michelle Sol met with COFOA leaders on September 5 to negotiate. That same day, President Bukele signed a new law requiring developers to produce the documents needed to deliver deeds, but fell short of COFOA's demands. The Housing Minister told COFOA that if the law is insufficient, she would ask the legislature to amend it.
Loss of ladnrights and the financial security it represents is one reason families are migrating from El Salvador. Demonstrating the potential for solidarity between Salvadorans who have migrated and their families remaining, a delegation of fourteen grassroots leaders, clergy, and organizers from California and the Washington, DC area traveled to El Salvador in August. They participated in a regional meeting of COFOA members from El Salvador, Guatemala, and Honduras, and were inspired to witness the land rights demonstration at the President's House.
After they returned from the delegation to El Salvador, members of the Congregation Action Network, attended an event in Maryland, where the President of the Salvadoran National Legislature, Ernesto Castro was speaking. To show support for their sisters and brothers in El Salvador, they handed Castro a letter urging him to respond to the list of 900 development projects COFOA has presented to the Salvadoran Government to fund schools, water, streets, and other public improvements in the most neglected communities in El Salvador.
Read more about the August Delegation to El Salvador organized by Faith for Liberation, Faith in Action's immigrant justice program, as part of Faith in Action's International Learning Exchange.