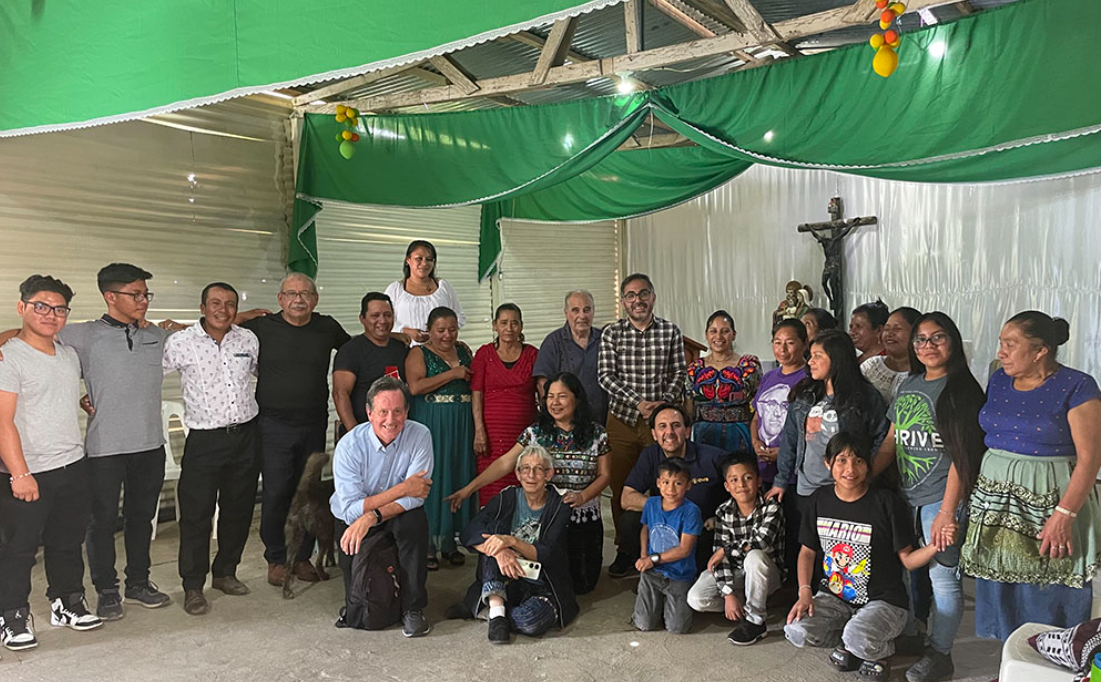 Central America: Religious leaders witness historic election in Guatemala
At the invitation of Guatemalan Cardinal Álvaro Ramazzini, Faith in Action and the Hope Border Institute organized a delegation of faith leaders from five countries to witness the historic presidential runoff election on August 20. The delegation, which was hosted by the Root Causes Initiative in Guatemala, spent six days accompanying Guatemalan faith and civic leaders amid the hopes, fears and threats that surrounded the run-off election, which anti-corruption candidate Bernardo Arévalo won by almost sixty percent of the vote.
"Arévalo's presidency is not yet secure. But, as members of an international faith leader delegation, we had the opportunity to witness firsthand Guatemalans' hunger for democracy and genuine change," said Joe Fleming, of Faith in Action, and Jesús de la Torre, of the HOPE Border Institute in the National Catholic Reporter.
Participants in the delegation met with a broad cross-section of grassroots and faith-based organizations working for democracy in Guatemala, visited polling places in San Marcos and Guatemala City, and met with senior officials at the U.S. Embassy. The delegation was part of a larger effort through the Root Causes Initiative to press the U.S to do more to address the underlying causes driving migration by refocusing USAID development aid on the priorities of local organizations, and applying targeted financial sanctions to corrupt individuals responsible for undermining democracy in Central America.
For 70 years, a small ruling elite have abused human rights, undermined democracy, exploited natural resources and used violence to maintain political power and economic control. These dynamics have compelled Guatemalans to flee their country in growing numbers, especially in recent years.
This ruling elite was surprised when reform candidate Arévalo of the Movimiento Semilla (Seed Movement) won nearly 60% of the votes in the August 20 general election.  In many small communities across the country, spontaneous celebrations erupted as people considered the possibility of something new.
We are proud to stand with the Guatemalan people during this historic transition and pray for the success of the new Arévalo administration. We will also continue to support COFOA's new organizing effort in Solola, Guatemala, which is organizing young people to set priorities for addressing climate change and hold local elected officials accountable.
Solidarity is our best response to forced migration from Guatemala, Haiti, El Salvador, and Honduras.
Read more: National Catholic Reporter, 'It's a beautiful moment': Accompanying Guatemala's historic election