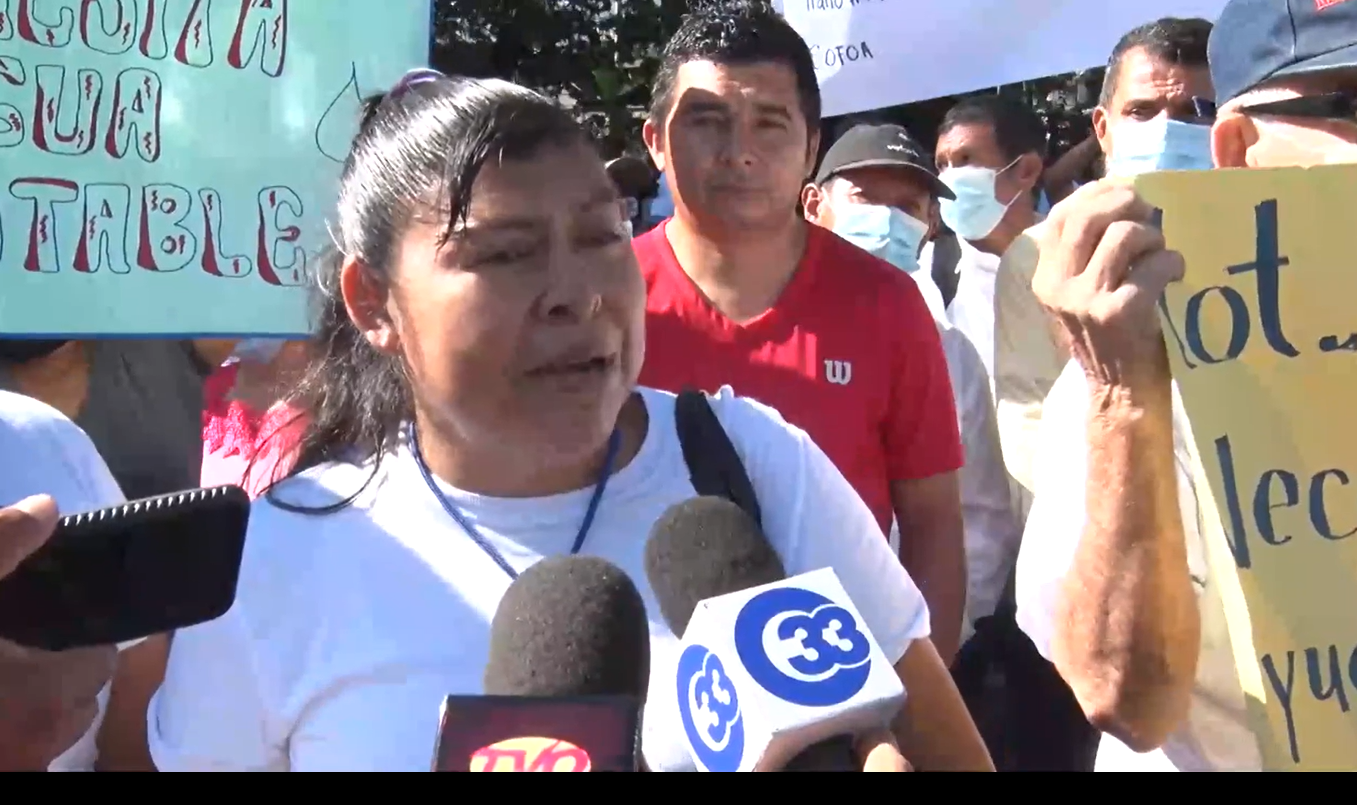 El Salvador: COFOA leaders deliver list of local investment needs to President Bukele
"We want to see our taxes reflected in improvements in our communities. That's why we're here now." Lisseth Morales,  COFOA leader in San Cayetano, El Paisnal
Lisseth joined 700 COFOA leaders from ten departments in front of the Presidential House on june 29 to deliver a list of local development needs prioritized by people from 120 communities. This list incudes more than 900 specific projects like, water, electricity, street repair, schools and health clinics that have been voted on at community assemblies.
Lisseth explained, "My community has not had electricity for 15 years. Children are doing homework by candlelight." Many communities where COFOA is working have neither electricity nor drinkable water. "Most of us have artisanal wells, from which we draw water, but unfortunately it is contaminated water, but we do not use it for drinking," said Marco Álvarez from Sonsonate. "There are children who have been diagnosed them with parasites. That happens because there is no water in the community."
COFOA leaders went to the Presidential House after officials at the National Directorate of Municipal Works (DOM) which is responsible for local community development projects, locked the doors of their offices and refused to meet or respond when 900 COFOA leaders gathered at their offices on May 23.
"The government has collected $600 million in funds that by law should go to municipal public works. Paving a street in a community will not cost more than $50,000 and it is sad that we have to do this to demand that the President fulfill his commitment to the people," said Alberto Velázquez, COFOA Regional Director. "We will continue to insist" until the President Bukele listens and provides a solution.
Police who escorted COFOA leaders to deliver their demands, promised that President Bukele would respond in two weeks. We invite you to view media coverage and read our case study on COFOA's RENACER Campaign here.
Encouraged by COFOA's success in El Salvador, bishops have gathered clergy and leaders from ten communities in Solola, Guatemala and four communities in Tegucigalpa, Honduras to launch organizing.