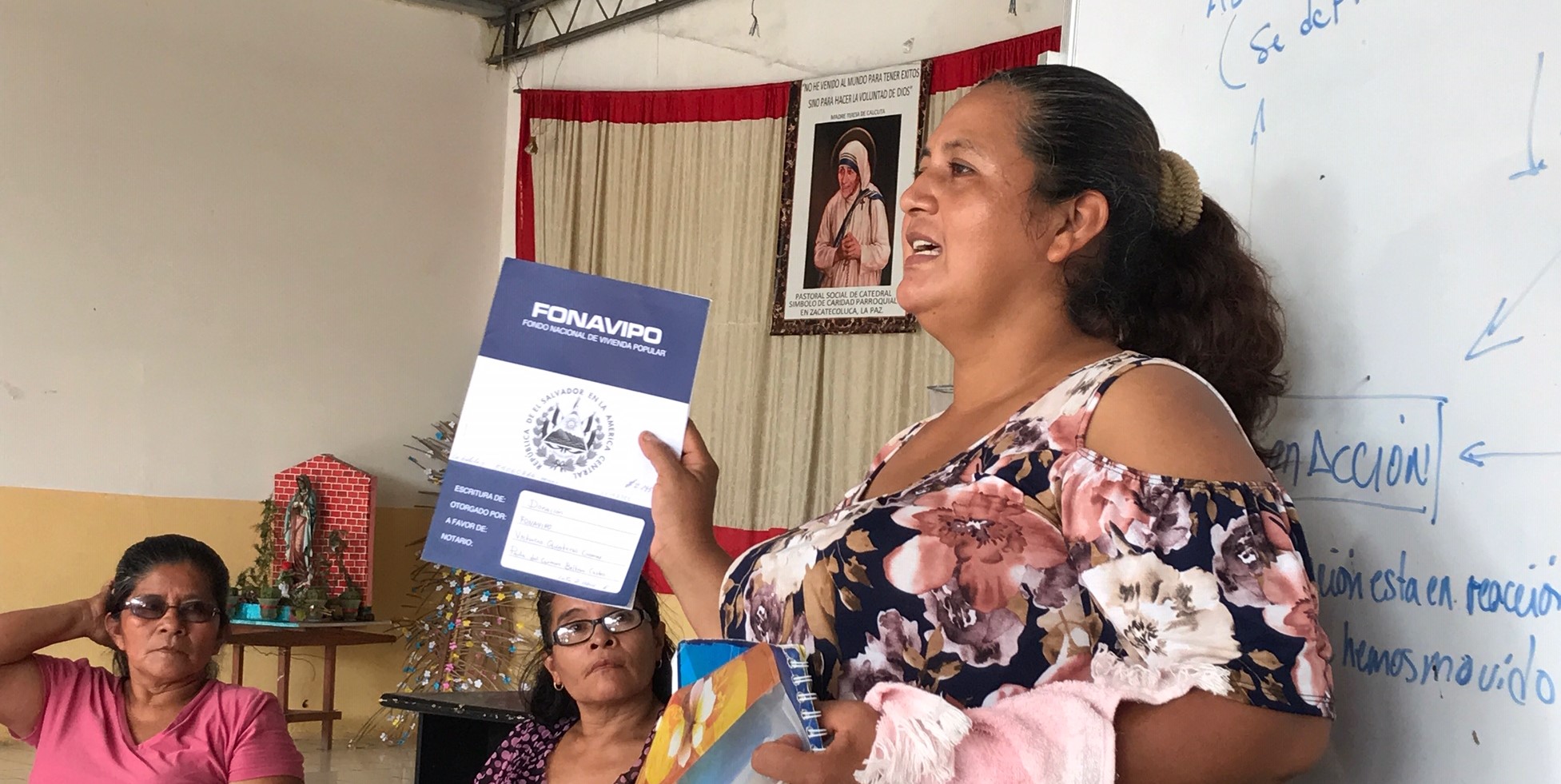 RENACER (REBIRTH) Campaign Case Study
We're happy to share a new 
case study
 about how grassroots leaders in El Salvador are organizing to secure land rights for 350,000 Salvadoran families.
The RENACER (REBIRTH) campaign launched by Communities of Faith Organizing for Action (COFOA) in 2020 is one of the largest-scale efforts to address the underlying injustices driving people into poverty and migration in Central America.
Through COFOA, more than 3,600 grassroots leaders from 120 communities across El Salvador are organizing for clean water, electricity, paved roads, new schools and health clinics, and national legislation on land and water rights.  COFOA is also supporting grassroots organizing in Guatemala and Honduras. Read a summary
here
. Read a version in Spanish
here. 
The case study offers concrete lessons for organizers on how disciplined local organizing and deep investment in people's development can lead to large-scale system change.
The study also has an important message for policy-makers at USAID and other international development agencies on the need to support locally-led development and systems change rather than imposing projects designed and administered by for-profit development companies and international NGOs.
Please let us know if you have questions or want more information about COFOA's organizing efforts in Central America or Faith in Action International's approach to social change.