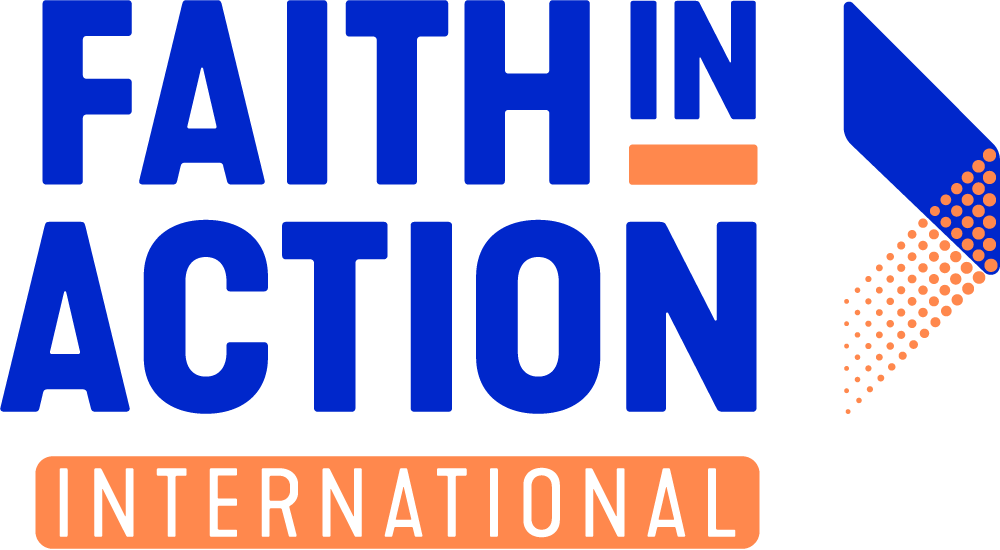 Faith Network Praises Biden Administration For Redesignating TPS for Haiti, Calls for U.S. to End Support for Haiti's Authoritarian Ruler
For Immediate Release: May 24, 2021
Contact: Heather Cabral | hcabral@faithinaction.org | 202-550-6880
WASHINGTON – On Saturday, the Biden Administration made the decision to extend Temporary Protected Status (TPS) by 18 months for Haiti. Fr. Yves Geffrard of Notre Dame Catholic Church in Fort Pierce, Florida released the following statement on behalf of Faith in Action International: 
"The Department of Homeland Security's decision to offer Temporary Protected Status (TPS) to Haitians living in the United States is a cause for celebration and relief for families and communities across the country. The decision will allow 56,000 people who migrated from Haiti who are currently protected by TPS to apply for at least 18 months of additional protection, and as many as 100,000 additional Haitians at-risk of deportation to seek TPS protection.
"The decision acknowledges the cruel reality that Haiti is facing one of its worst political, security and economic crises in recent history. We are hopeful that the TPS designation will end the shameful deportation flights that have sent thousands of Haitians, including many children back to a country in crisis since President Biden took office. 
"It is long past time for the Biden Administration to reset U.S.policy toward Haiti to promote democracy, human rights and sustainable development. Designating Haiti for TPS needs to go hand-in-hand with withdrawing U.S. support for Jovenel Moïse, who has ruled Haiti by decree for more than a year and is primarily responsible for the political violence and chaos engulfing the country.
"It will be critical for DHS to work with civic and faith organizations in the Haitian diaspora community to get word out about how to apply for TPS.
 "As important as the Haitian TPS decision is, it is by definition temporary. We urge the Biden Administration and Congress to move forward with legislation to provide a pathway to citizenship for current Haitian and other TPS-holders who have lived in the U.S. for many years, and to restart the Haitian Family Reunification program."
###
Faith in Action is an international network of faith-based grassroots organizations organizing for justice and social development in the United States, Haiti, Central America and Africa. For more information, visit www.faithinaction.org and www.faithinactioninternational.org.   
Faith in Action is a 501c(3). Faith in Action and its affiliates are non-partisan and are not aligned explicitly or implicitly with any candidate or party. We do not endorse or support candidates for office.