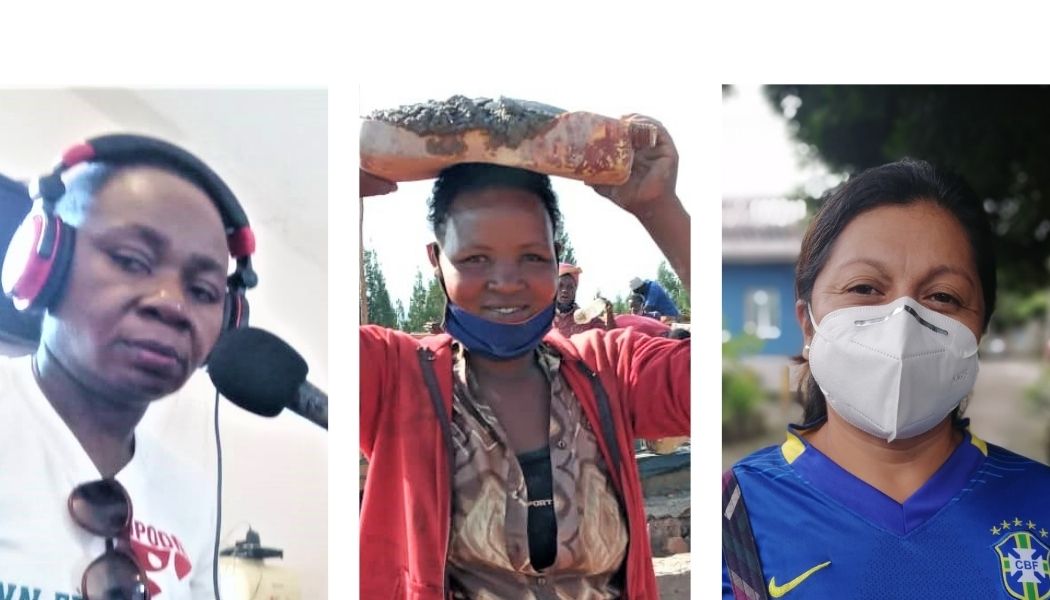 Honor Mother's Day by making a donation to support the unstoppable women in El Salvador, Rwanda and Haiti grow their work
On May 9th, we celebrate Mother's Day. As you read in our 2020 Impact Report, moms in our organizations in El Salvador, Rwanda and Haiti are the heart and soul of efforts underway to meet the needs of their families and press for change in this time of continuing pandemic. Each of our organizations has plans to grow in 2021.
Please consider making a donation to support these powerful women leaders grow their work in 2021.
In Haiti, Florcie Tyrell is the mother of two and the OPODNE Director. While Haiti is largely shut down because of political dysfunction and violence, Florcie supports the effort of 13 village leadership teams to sustain and grow life sustaining agricultural cooperatives and micro lending projects. OPODNE plans to launch work in the North Department as soon as they can travel safely.
In El Salvador, Patricia de Gonzalez and other moms are leading COFOA's land reform campaign so thousands of families can claim legal title to the homes they have already paid for. Just last week, they led 600 people in a demonstration demanding Salvador's President Bukele take action. COFOA has plans to expand this work in all the departments in El Salvador and start work in Guatemala in 2021.
In Rwanda, Charlotte Muteteri led community efforts to build a new clinic. Three local health clinics are now centers for outreach, education and treatment of COVID. PICO Rwanda has plans for spreading their work to more villages in 2021.
At Faith in Action International, we are committed to supporting the leadership of women who have the most at-stake as they organize to make health, water, and livable wages a basic human right now and in the future.
Thanks to several anonymous individual donors, we will match every dollar you donate during May. All donations will go directly to hire local women as community organizers who will bring people together for training, leadership development, and action.
On behalf of the whole Faith in Action International team, thank you.