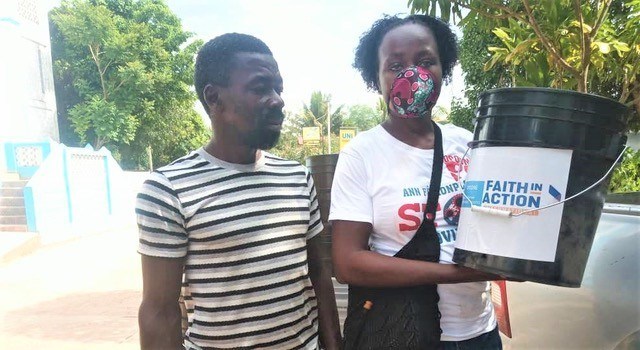 Group's COVID-19 Campaign Reaches 35,000 In Haiti, Fills Government Gap
"In Haiti, COVID-19 is adding to the woes of a population already suffering from increasing unemployment, economic inflation and criminal violence. More than 8,000 confirmed cases have been reported as of Aug. 31, and the national and local governments are failing to respond to this crisis.
To fill the gap in northeast Haiti, a grassroots group has mounted an effective COVID-19 education and prevention campaign. Since mid-April, Organisation Peuple Œcuménique pour le Développement du Nord-Est (OPODNE) has been mobilizing our communities through its education and public health efforts." Read more here from The Haitian Times, Opinion Editorial, 09/02/20
Haiti's government is heavily dependent on outside aid. Sixty-five percent of Haiti's budget comes from international sources. Millions have been aimed at relief from earthquakes, hurricanes and disease over the past decade. Yet OPODNE reports that government did almost nothing to educate or provide supplies to prevent the spread of COVID. Why? Wide spread corruption in Haiti is well documented. However, less well known is the complicity of policy makers in the United States, who've propped up corrupt leaders in Haiti.  OPODNE is conducting seminars in every community to combat corruption at every level, personal, organizational, and political in Haiti. It is time we take a closer look and make transparency and accountability in the foreign aid from the United States to Haiti. We ask for your continued financial support for OPODNE. We invite you to join us in upcoming conversations about United States Haiti connections. We urge you to vote for candidates who care about Haiti.