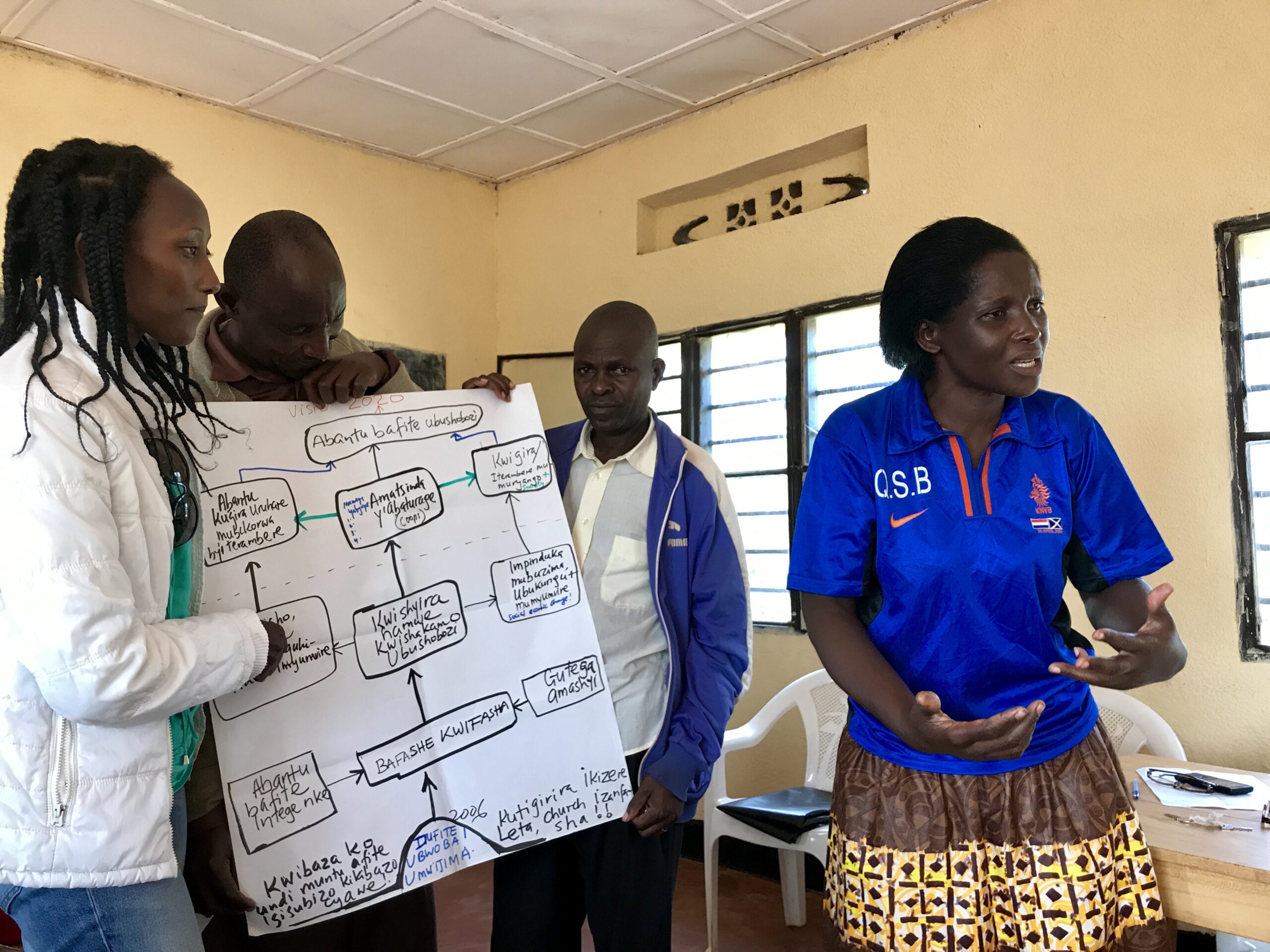 How a Health Center Transformed Life in Mumeya, Rwanda
When local residents in Mumeya, a rural community in Eastern Rwanda, first began working with Faith in Action International they had to cross the border into Burundi to get health care. Many mothers died giving birth. After listening to 300 people in their community, identifying available resources, such as vacant land, stones and their own labor, and gaining the support of their local mayor, they negotiated with the Rwanda government for public resources to build and operating a health clinic. Today their health center has 38 rooms and serves more than 32,000 people annually. Not a single mother has died since it opened.  It has become a magnet for economic and social development, including new schools, roads, and businesses. 
When Ezra Nkubana was diagnosed with COVID, he was fortunate to be treated in a health center built through an organizing campaign he helped lead. 
The Mumeya clinic was the first example of a Rwandan government planning decision made in response to local pressure. It now functions as a 38-room hospital, providing preventive and acute care, pharmacy services, health education, and testing to more than 32,000 people.
While residents built the clinic with their own hands, public funds cover operating costs, bringing an estimated $60,000 into the community each year, along with dozens of jobs. Small shops, new homes, and a community center have mushroomed up around the isolated hill on which the clinic was built. Community leaders planted 2,500 trees, built six classrooms, and won new roads, a water system, and electric lines that connect people from ten villages.
Building community in post-genocide Rwanda helped Ezra, Specioza, Poline and other Mumeya leaders see their own power and trust their neighbors. They've shared their experiences with other grassroots leaders, inspiring organizing in six other communities across Rwanda. In 2020 leaders in a  neighboring district, Rusumo constructed the second clinic. Nyarubuye finished construction on a third health clinic.
Mumeya leaders are also teaching municipal officials how to engage residents in development. They're changing how Rwanda works by demonstrating the power of bottom-up community-led change in a country where government planning has been top-down.
When Ezra left the health center after recovering from COVID, he returned to a community transformed by his labors. Donations from supporters in the U.S. have made it possible for  Ezra and his neighbors to leverage more than $1.7 million in life-saving and life-improving investments. They've shown how modest contributions to support deeply-rooted community organizing can result in long-term personal, communal and society-wide transformation.
"I am amazed at the change I see in this community. Twenty-five years  ago, thousands died in the genocide. Now, it is united in building this  clinic in Nyarubuye." 

– MSGR. MATATA, Catholic Bishop of Kibungo Diocese