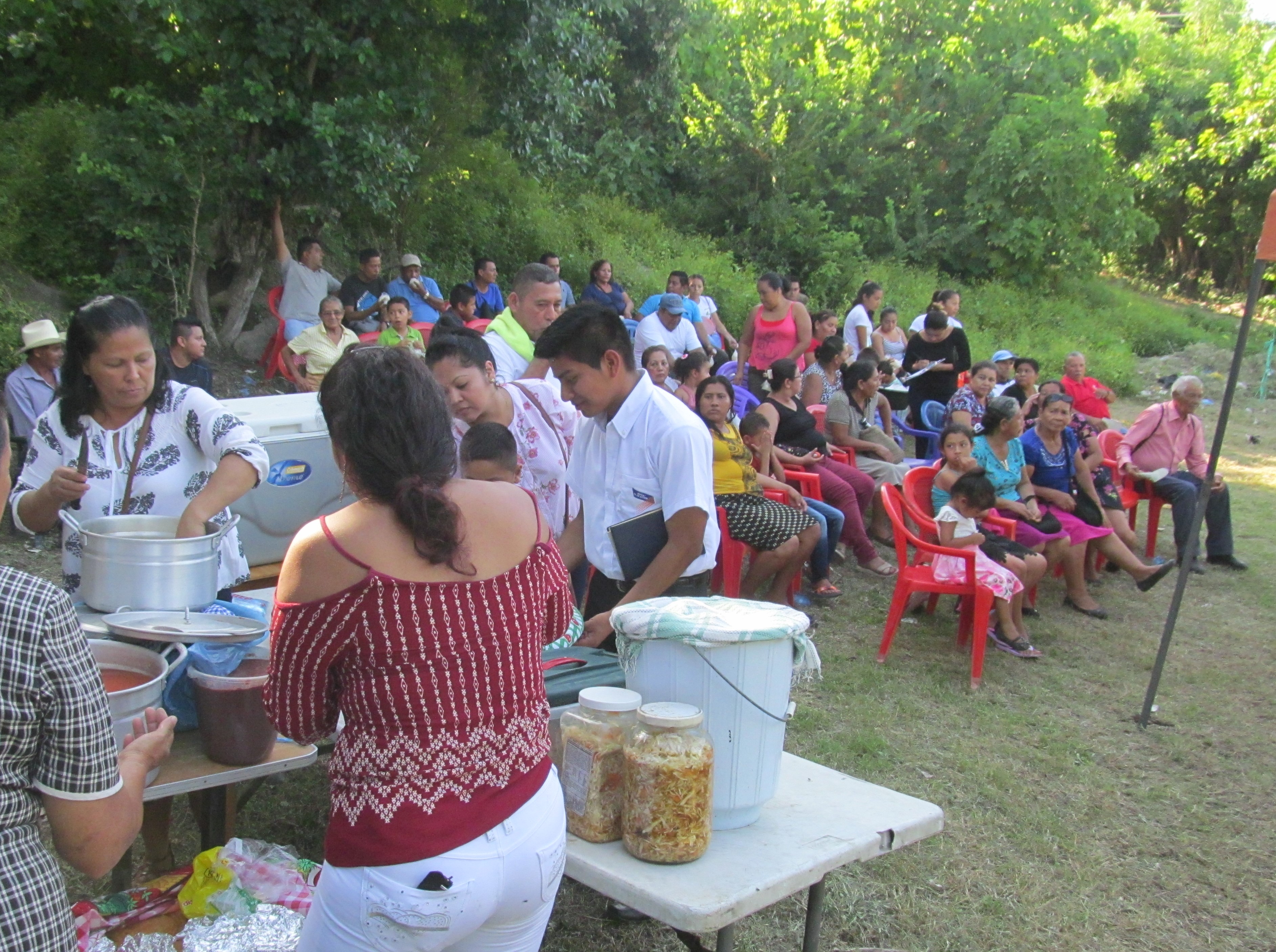 Land reform campaign in La Paz
In La Paz, 150 leaders from six communities are gathering to sustain their land reform campaign against large development corporations like ARGOZ whose shady business practices have prevented these families from securing legal title to the land they purchased to build homes. In this David vs Goliath kind of story, leaders who protested at the ARGOZ office are launching a campaign to secure national legislation needed to resolve this issue. Leaders gathered for training in advocacy before joining in "multiplication of the loaves" community meal to build their "stronger together" campaign. Leaders vow to press the legislature to pass a law needed to provide the time required get their properties registered.  They are set to take busloads of people to the capitol to meet with the legislators who sit on the "Public Works, Transportation and Housing Commission" as a first step.
Communities joining this land reform campaign are from Compala 1, Compala 2, Ponderosa 1 and Ponderosa 2 developments in San Pedro Nonulaco and Miraflores in San Luis Talpa and another development in Santa Maria de Ostuma. Tutela Legal lawyer, Ovid Mauricio, is providing legal assistance to COFOA leaders so they can take all of the proper steps to register their deeds. He also informed them that they must secure the extension of a special real estate development law scheduled to sunset early next year that makes registration possible. Leaders are targeting The Commission for Public Works, Transportation and Housing to approve the extension before lobbying all 84 Assembly Deputies. Leaders are modelling this effort after a similar fight in La Galilea where COFOA leaders got legal deeds for more than 80 families.