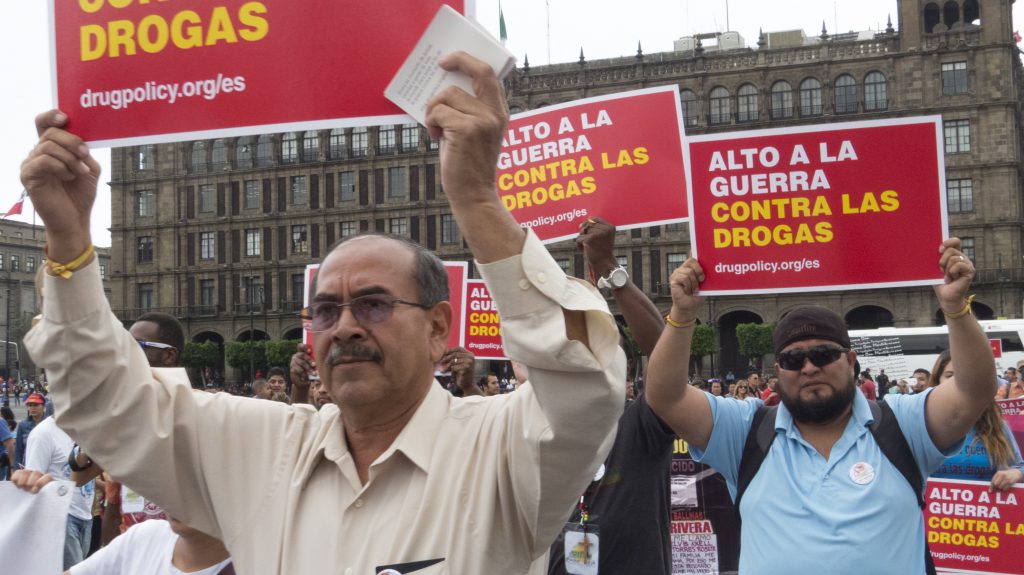 PICO Leaders Join Caravan for Peace, Life & Justice with Message to UN: Stop the War on Drugs—It is Killing Us
COFOA leaders are taking their campaign against violence from rural villages to the national and international stage. For the three years, thousands of people have marched to say "Stop the Violence". Now they are joining others to march from El Salvador to the United Nations to say, "End the war on drugs".  For three years, leaders have been meeting with government officials to push for investment in prevention strategies. Now they will join a global chorus advocating for a public health and harm reduction approaches to drugs and violence.
Why? Pastor Freddy Segovia says, "As churches and faith communities, we never abandon hope for the common good, life, peace…. We cannot be indifferent to the reality of violence and crime plaguing our nation …." In spite of a decades-long 'war on drugs', the global drug trade persists, the number of deaths due to trafficking and consumption grows, and organized crime fuels corruption.  COFOA leaders and their communities live the results of this failed approach every day. Over 6,000 people were murdered last year. Young men are forced to join gangs. Young women are raped. Thousands are fleeing for their lives. Nearly everyone is subject to extortion.  Government escalates suppression and imprisonment. Only a ground swell can change this narrative.
Led by Anglican Bishop Martin Barahona and Pastor Segovia, COFOA hosted community events in El Salvador on April 2nd and are now travelling through Honduras, Guatemala, Mexico and the United States to lift the story of millions of ordinary people who are victims of the failed 'war on drugs'. On April 19th they will join PICO National Network colleagues and thousands from across the globe at the United Nations General Assembly Special Session (UNGASS) on drugs to demand a more humane and effective drug policy.