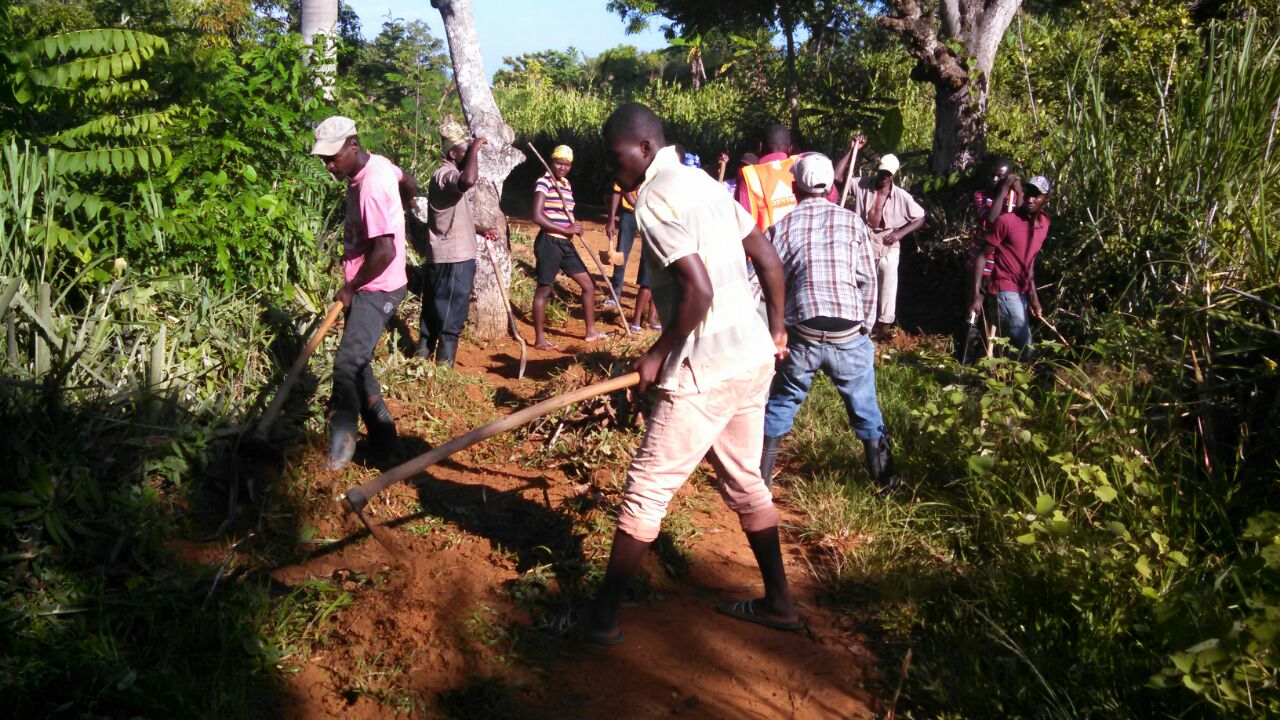 Political Leaders Praise Mombin Crochu for Road Project
Government officials are saying how impressed they are with OPODNE's ability to organize people and achieve its goals. "'This is the first time since I have been the mayor that an organization which is implementing a project in the community came to inform me about it first and then openly shared all the details with the community," commented Angelais Joseph, Mayor of Mombin Crochu.
OPODNE work crews have completed road construction from Mombin Crochu to Grand Savanne. In fact, they not only completed the project on time, they did extra work, including clearing roads to the local cemetery and market! This project created temporary work and significant income for members in Mombin Crochu, and — as importantly — further enhanced OPODNE's reputation, opening the door to contracts for similar projects in additional towns in the Northeast.
This project took shape when recently elected Senator Jacques Sauveur Jean encouraged the Ministry of Public Works to contract with OPODNE. While many groups submitted a bid, OPODNE was chosen to manage the work because of its reputation for integrity. OPODNE hired 88 people who were organized in 11 teams, with men and women participating equally. Crew leaders supervised the work, while photographers and recorders documented the effort and reported back to both public officials and the community.