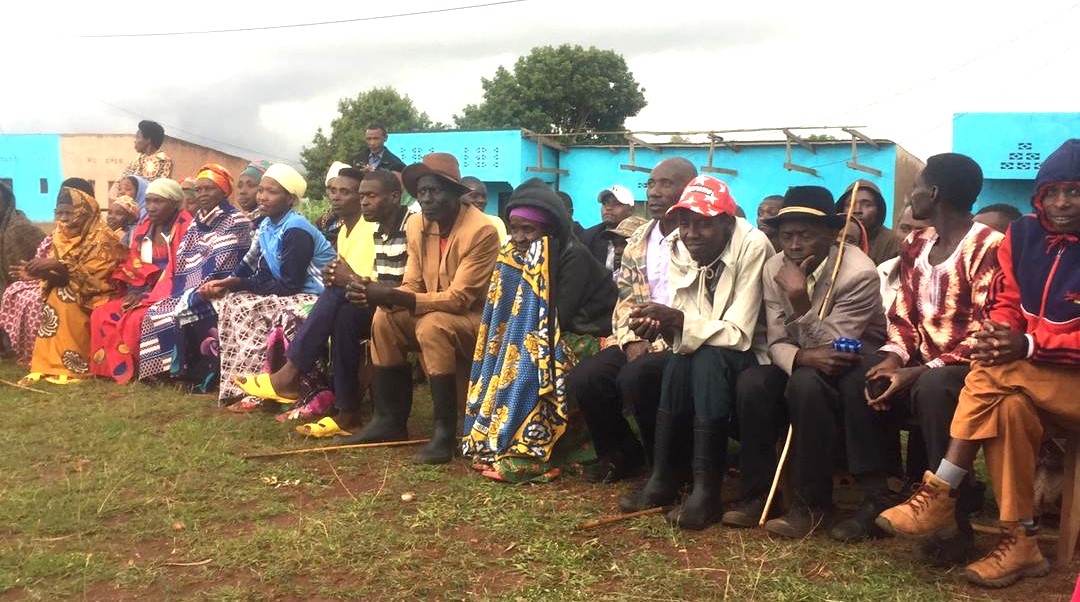 Rwanda: Leaders in Nyarubuye complete construction of their school
"We have to make sure that when we complete our work, it lasts for generations. Everyone must do their part." – Charlotte Mutateri Faith in Action leader in Nyarubuye
On April 7 – Good Friday in the Christian tradition – the people of Rwanda stopped to remember the 29th Anniversary of the genocide. Nyarubuye was devastated by the genocide, with 20,000 people killed at the Catholic church. The path back from repatriation, through reconciliation and reconstruction has been long. Faith in Action Rwanda has provided valuable tools for grassroots leaders to identify critical needs, unify their community, and organize their people on this journey
In the midst of the COVID lockdown, leaders brought together Catholics, Protestants, and Muslims who said a health clinic and a school were their highest priorities. Residents committed their own land, labor and funds to these projects. They then formed a partnership with private donors, who provided seed grants, and government officials, who committed funds to fill the gap for construction and provide ongoing operating funds. Construction of the clinic and the school has now been completed, but that is not the end of the story.
Faith in Action Rwanda is not an NGO that just brings projects to fruition. It is a movement of people of faith, committed to unifying and empowering people for their own liberation. Last week, Nyarubuye residents gathered to commit themselves to next steps to maintain roads and plant trees to protect the environment.
This grassroots community organizing pattern is at work in Mumeya, Rusumo, Nyange, Nyamata, and other Rwandan communities. When Rwandans gather on April 7 to commemorate and remember the genocide, grassroots  leaders from these communities will come together to think and plan how institutionalize and grow their work of healing and rebuilding across Rwanda.