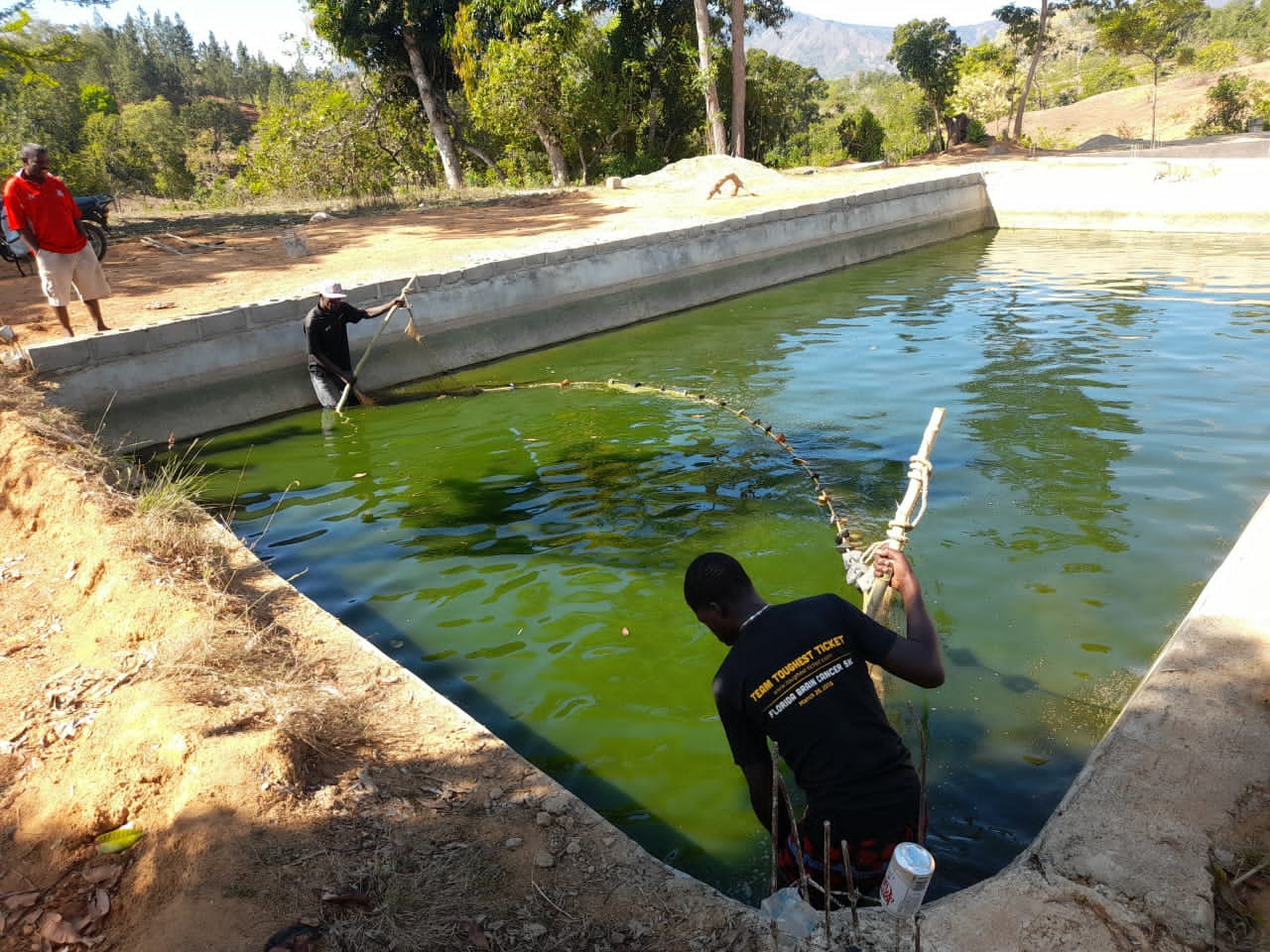 Thirty new communities join OPODNE's campaign to fight hunger in Haiti 
"Thanks to God, we harvested the first fish from our pond on Holy Thursday. It is our hope to feed our entire community in the future." – Evans Desinord, OPODNE leader in Capotille
Through the People's Organization for the Development of Northeast Haiti (OPODNE), residents in rural Capotille created a fish cooperate to generate income and feed their neighbors.  Without a functioning government, OPODNE grassroots leaders across North and Northeast Haiti are using the resources they have to survive and advance grassroots community development.
OPODNE members also understand the need for larger system changes to address rising hunger in Haiti, where 4.9 million people don't have enough to eat. Through OPODNE's "Today we plant so that tomorrow we can eat" campaign, local farmers and residents are working to change agricultural policy in Haiti. They are pressing the U.S. Agency for International Development (USAID), the Haitian government, NGOs and development contractors to listen to the voices of small-scale farmers, focus on crops that feed the Haitian people rather than exports, and help farmers adapt to climate change. Last year, OPODNE listened to more than 4,000 local farmers, who identified the need for irrigation, high-quality seeds, tools, and credit as their top priorities.
To make sure the voice of local communities is heard and to build the power to influence agricultural policy, OPODNE has undertaken an aggressive expansion effort that has more than doubled the organization's membership over the past six months, growing from 22 to 54 organized communities.
In April, OPODNE met with USAID officials to discuss the agency's continued reliance on large top-down projects managed by foreign contractors and NGOs, that are not responsive to the needs of local farmers. Despite promising to change how it operates in Haiti, USAID awarded two contracts worth a total of $80 million to international for-profit companies and NGOs to run agriculture initiatives in Haiti, without consultation with community-based organizations.
In partnership with Centre d'Agriculture Saint Barnabas (CASB), OPODNE is working to establish a seed bank that would provide quality seeds to farmers across North-East Haiti. OPODNE and CASB have raised $10,000 from generous donors in the U.S. for a pilot to make seeds available to farmers in two communities. In the meantime, they are pressing USAID to support the North-East Community Seed Bank as an example of locally-led initiatives to address hunger in Haiti.
The more challenging issue is a decade-long drought in the Northeast caused by climate change and mismanagement of water resources. OPODNE along with U.S. diaspora allies and faith communities are laying the groundwork for a water management plan that would make water for small farm irrigation available from the Plaine du Nord Aquifer. Stay tuned.
While OPONDE grows in the Northeast, the organization's new grassroots community organizing effort in Haiti's North Department is also adding new communities.