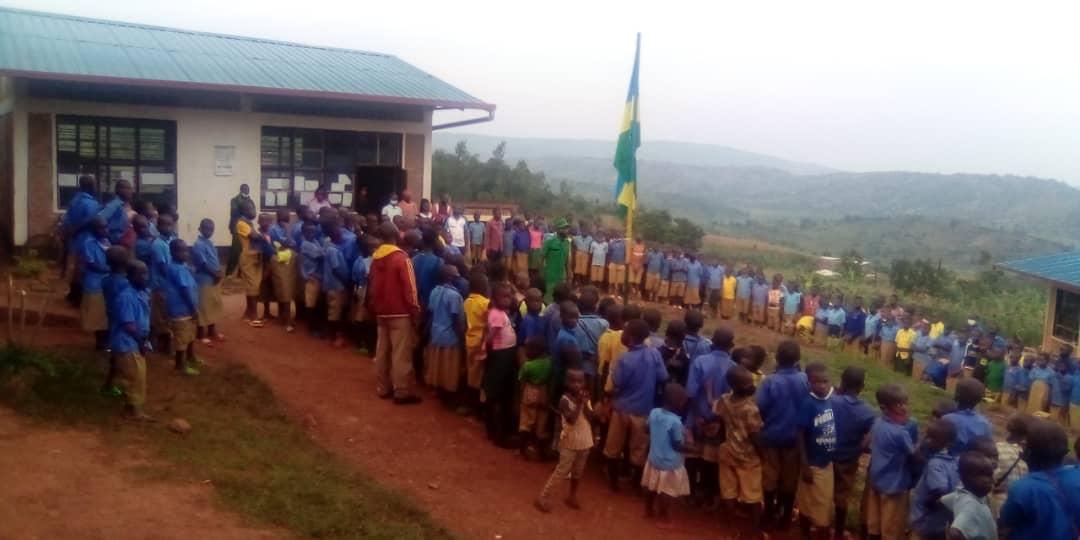 Rwanda: Parents and students in Cihya organize to meet needs of their new school
Just as the pandemic started, leaders from the village of Cihya who had attended the leadership training session in Mumeya organized their community to build new classrooms for their children. Soon they were able to get the government to bring electricity to the school and village. As the pandemic lifts, this newly organized community has come together again to address a critical environmental issue endangering their school. During the rainy season, the thousands of hills of Rwanda are vulnerable to severe erosion and properties, including the roofing tile kiln in Nyange, have been severely damaged or swept away.
In Cihya, parents and leaders have come together again to organize their community to address the threats of heavy rains to damage their school. As in other communities, Cihya plans to plant 450 trees to stabilize the steep hillsides. They also are raising funds from the community to buy additional land and build a playground for the students.
On another note, Pastor John and Fr. Innocent are sharing this model of organizing with faith leaders in other African countries. Plans are underway in Ghana, South Africa and Namibia to organize training session in the next two months.