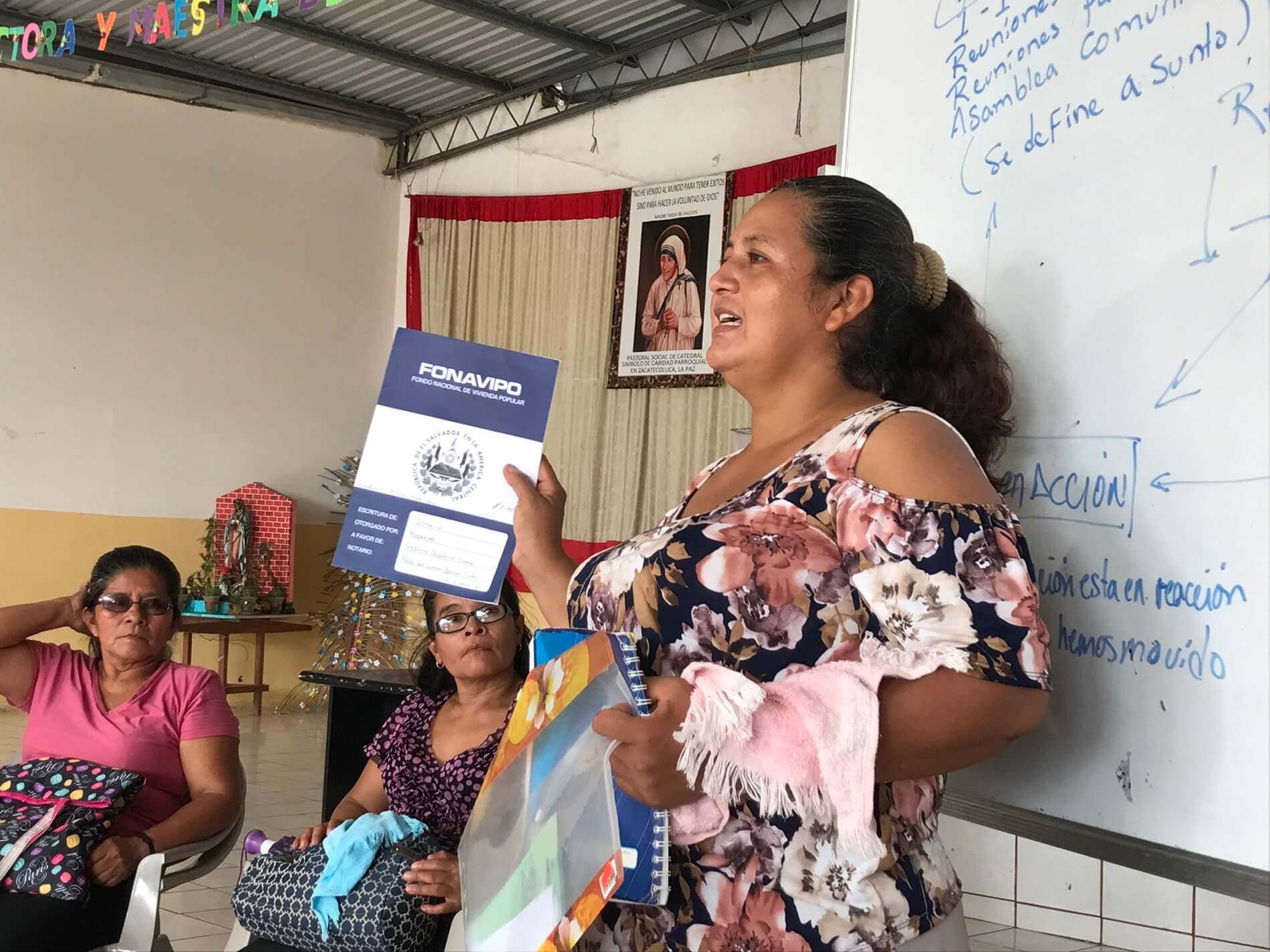 Six tips for supporting international grassroots organizing
Many Americans want to support good causes that reduce global poverty and inequality. But how do you give responsibly? How do you ensure your donation makes a difference? Here are six practical tips for responsible global giving. By supporting deeply-rooted international grassroots organizing, you can improve people's lives AND address the root causes of poverty. We base these recommendations on fifteen years of supporting international grassroots organizing and development in Haiti, Central America, and Africa.
1. Support grassroots organizations led by local people.
Our number one suggestion for responsible international giving is to support locally-led organizations. People in the countries you want to help know best what they need. Across the world, people are organizing to improve their lives and change their communities and countries. They need support and solidarity.
The best way to fight poverty is to empower people. Once people are organized, they can hold government officials and private companies accountable. They can demand public services and investments in their communities. Even the poorest countries have resources to lift people out of extreme poverty and hunger if governments channel funding to those with the greatest need. So, trust local wisdom and focus your giving on helping grassroots organizations grow and expand their work.
2. Getting money into the hands of local organizations is not hard.
There are many good non-profits in the U.S. that raise funds to support grassroots organizations in other countries. These U.S. non-profits don't hire staff or run programs in other countries. Rather, they use your tax-deductible donation to support vetted organizations led by local people.
Some examples of respected organizations that accept tax-deductible donations to support grassroots organizing in Central America, Haiti, and Africa are Faith in Action International, Grassroots International, and Thousand Currents. These U.S. organizations build close relationships with local organizations. And as long as you give to U.S.-based organizations that vet recipient organizations, your donation is tax-deductible.
Of course, people from the U.S. can also give directly to a charitable organization in another country, but your gift is not tax-deductible unless you donate through a U.S. non-profit.
3. Give to smaller organizations spending less money on marketing and overhead.
There's a reason why many people donate to a handful of big well-known international NGOs. Marketing. Particularly during disasters. People put their trust in brands, but when it comes to fighting poverty and sustainable development, your money will have a greater impact with smaller organizations closer to local communities. If you support international grassroots organizing, less of your donation will be spent on marketing and overhead in the U.S. Also, local people will decide how your donation is spent.
Moreover, most international NGOs operate through projects. When you travel in developing countries, you see many signs with brand-name NGO logos advertising their anti-poverty projects. And you hear skepticism from people about how international projects fall short of promises and overshadow local efforts. International NGOs may hire local people to run their projects. But global staff often decide priorities and program design, while residents may have different priorities and ideas. For a more sustainable and responsible global giving, trust local knowledge and experience.
4. Follow your values – give the way you do in the U.S.
This point might seem obvious, but many people who support social justice in the U.S. donate to global organizations that directly assist people without empowering them. If you support grassroots organizing in the U.S., support grassroots organizing in Africa and other parts of the world. There are great civic organizations in countries worldwide organizing for human rights, racial justice, gender equity, land rights, sustainable agriculture, living wages, and environmental protection. If you believe in these values, support organizations working for social change in other countries.
5. Support a community rather than sponsoring a child.
Some of the largest international charities raise an estimated $3 billion annually by offering donors a chance to sponsor a child. Potential donors scroll through hundreds of pictures of children to choose the child they want to sponsor. These fundraising schemes certainly tug at people's heartstrings. And in some cases, they can improve the lives of children lucky enough to be sponsored. However, there are better, more responsible international giving options to help children and adults in developing countries.
Child sponsorships are widely criticized for good reason. Firstly, one in six children (356 million) lives in extreme poverty. If a charity chooses a tiny fraction to receive gifts, that can create division rather than unity in a community. Secondly, sponsoring a child does not empower local communities to advocate for investments in health care, education, and public services that lift families out of poverty.
If you want a direct connection to people, instead support a community organization and its grassroots initiatives. Then you can provide needed funding to organizations, receive updates on their progress, and stand with people working for change. You'll empower people to bring water, clinics, schools, and jobs to their communities and change their countries' health, education, and social policies. That's what we mean by responsible global giving.
The organizations that Faith in Action International supports use most of the funding they receive from donors in the U.S. to hire local residents as community organizers. Each organizer is usually responsible for motivating and coaching five or more local community teams. In Haiti, Honduras, El Salvador, Guatemala, Rwanda, and other countries where we support organizations, it costs about $1,000 a month to pay the salary and expenses of one community organizer whose work can generate hundreds of thousands of dollars in community investment.
6. Use your money and your voice to support global change.
People organizing to change their communities and countries need and want more than your financial support. They also need your voice to advocate for the U.S. to support human rights, democracy, and grassroots development in their countries and regions. Moreover, people working for change want your attention, belief in their efforts, prayers, and good wishes to stay motivated. True solidarity, a commitment to being part of a global movement of people working for change, is priceless.
BONUS suggestion: Become a Monthly Donor
Grassroots organizations need steady funding to sustain their work, grow, and launch campaigns to change systems that cause poverty. By choosing to be a monthly donor who provides reliable support, you'll have a bigger, more lasting impact.
You can learn more about the impact of international grassroots organizing here or sign up for Faith in Action International's monthly newsletter with progress updates on grassroots organizing in Haiti, Central America, Africa, and Eastern Europe.
Finally, when you're ready, donate or register as a monthly donor here or with another international organization that supports grassroots organizing in Haiti or other developing countries. Join the growing movement of people working together to fight global poverty and empower local communities through responsible global giving.