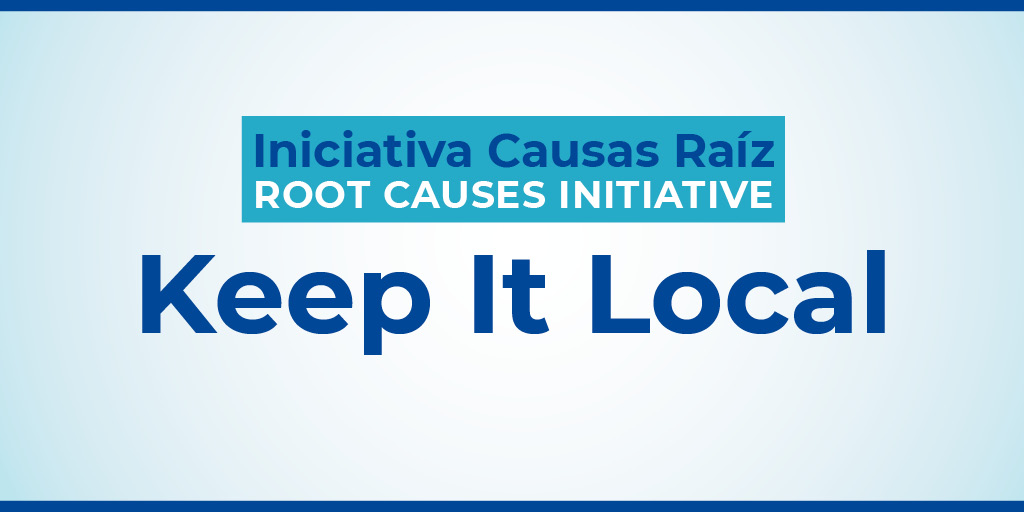 Year 1 Assessment of the Biden-Harris Root Causes Strategy
Friends –
We are sharing with you the final version of our Year 1 Assessment of the Biden-Harris Root Causes Strategy which was sent to key policymakers in the administration and Congress this morning, as well as media outlets.
This report is a grassroots critique – drawing on the lived experience and expertise of our network of partners across El Salvador, Guatemala, Honduras, Mexico and the United States – of the progress made toward meeting the goals President Biden laid out in his Executive Order 14010 last February 2. The priorities and recommendations for action that we identified together here will provide the focus for our organizing and advocacy efforts this year.
Please share this report with your networks and any media contacts you have.
In solidarity,
Root Causes Initiative Organizing Committee
Alberto Velazquez, Comunidades de Fe Organizadas para la Acción, El Salvador
Brenda Lorena Peralta Arias, JPIC Familia Franciscana Guatemala, Guatemala
Dr. Irma Velásquez Nimatuj, Antropóloga Maya K'ichee', Guatemala
Ursula Roldán Andrade, La Universidad Rafael Landívar, Guatemala
Irene Cruz, Confraternidad de Vicentinos en la Frontera-Diaspora, Guatemala
Nahún Efraín Lalin Guity, Organización Fraternal Negra Hondureña, Honduras
Hna. Marcela Cruz, JPIC/Honduras, Honduras
Alejandra Conde Molina, La 72 Hogar-Refugio para Migrantes, México
Fr. Vidal Rivas, Congregation Action Network, United States
Omar Angel Perez, Faith in Action, United States
Joseph Fleming, Faith in Action, United States
Gordon Whitman, Faith in Action, United States
Dylan Corbett, Hope Border Institute, United States
Hannah Hollandbyrd, Hope Border Institute, United States
Marisa Limón Garza, Hope Border Institute, United States