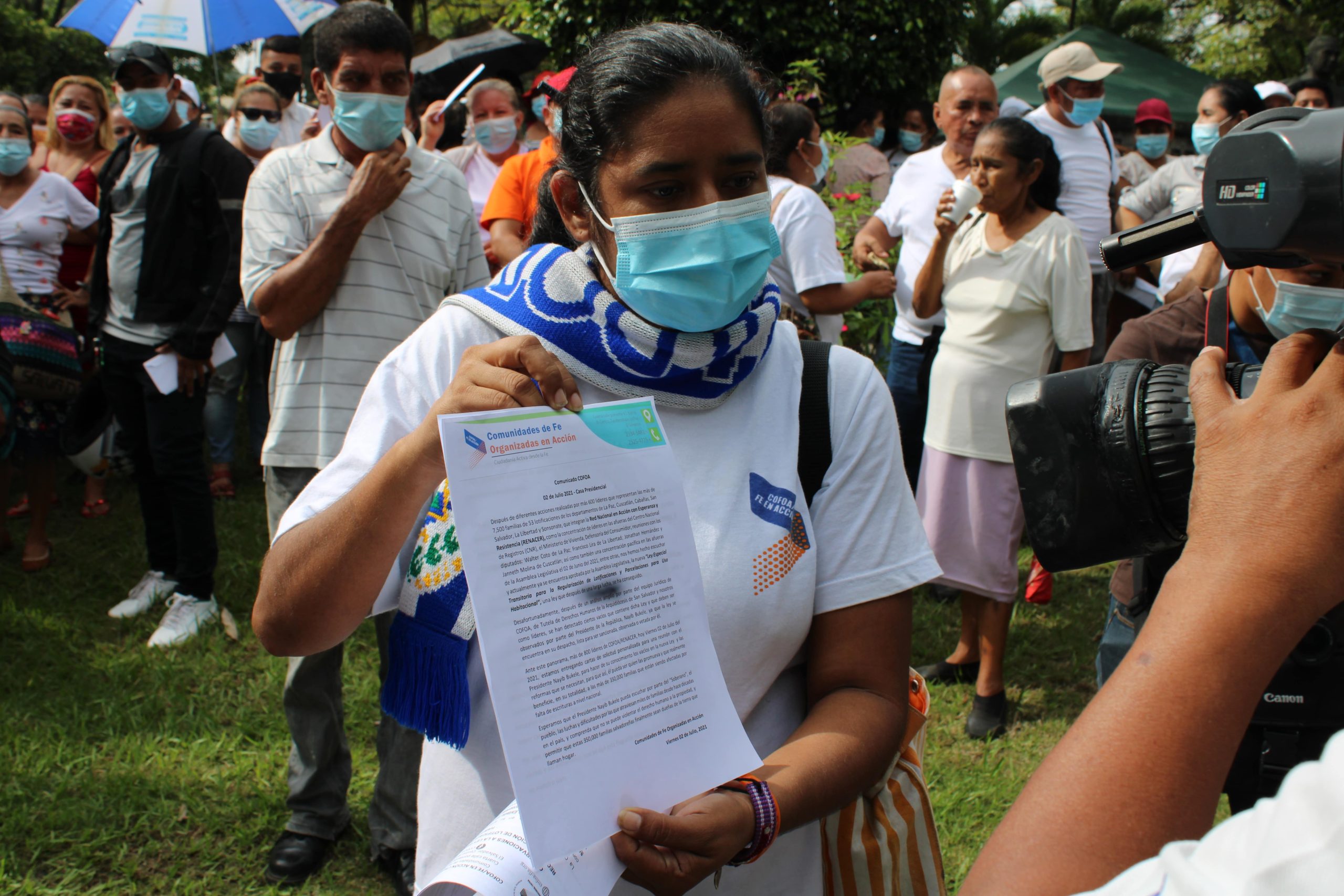 Your support is helping grassroots leaders break through to create a better world!
Greetings! During a hard year, grassroots leaders across the world drew inspiration from each other to improve life in their communities and countries. More than ever, we're learning and working together across borders to break through obstacles to change.  With your continued support, we can break through more barriers.
This year, I'm happy to share that John Sobrato, a good friend to Faith in Action International, has agreed to match every donation we receive before December 31. Please help us reach our goal of $400,000 by year's end.
Because of your support, grassroots leaders like Heidi Zelaya are securing investments in water, health clinics, and schools in the most neglected communities across El Salvador.  You can read more below about similar groundbreaking work is taking place in Haiti and Rwanda.
Heidi's journey to the centers of power in El Salvador began with a community organizer from Communities of Faith Organizing for Action (COFOA) visiting her home, listening to her dreams, and inviting her leadership. Your donation allows organizations to hire local residents as community organizers, with the time and training to visit people in their homes and bring them together.
COFOA's breakthrough growth into communities across El Salvador would not have been possible without increased giving from donors like you. Because of this powerful work, we're responding to requests from neighboring countries, including Kenya, Tanzania, Ghana, Honduras, and Guatemala.
Your gift of any size will be matched and you will double your impact! You can designate where you want to direct your gift online or by sending a check to Faith in Action International, 171 Santa Rosa Ave., Oakland, CA 94610.
With your support, Heidi and her neighbors will write a new story for their own lives, communities, and countries. Together we'll change the world.
Sincerely,
John Baumann, S.J. – Faith in Action Founder & Director of Special Projects