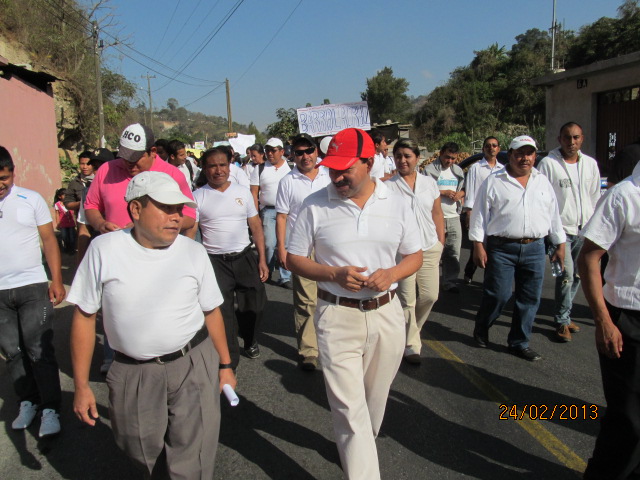 COFOA Guatemala Leaders are Working for Peace and Safety in Pastores City
Leaders from Pastores City, Guatemala, are taking action to reduce crime and violence. They held a listening campaign where they reached out to 300 Pastores residents, who identified security and safety as their most important issue.
In January, Pastores City leaders held an important meeting with public officials and key local institutions after numerous relational meetings where decision-makers were invited to join their action committee to organize a community-wide walk for peace.
Monica Najera, COFOA Guatemala leader, gave a report on violence and insecurity in Guatemala, El Salvadorand Central America.  Many Pastores City organizations signed an agreement to participate in the safety campaign and work with COFOA leaders on an ongoing strategy to reduce violence, including police, schools, the fire department, a representative of the office of the mayor, and health administrators.
COFOA leaders learned that they have the power to engage the city's major institutions themselves, and help bring new resources through these institutions to improve their quality of life.
In late February, COFOA Pastores City leaders held an impressive march with over 1,800 Pastores citizens who share a strong concern about the increase of violence in their town. They marched from outside Pastores, covering 4 kilometers, along with the Pastores mayor, schools, institutions and local leaders. At the end of the march Bishop Ramiro Pellecer closed this event with a moving speech that encouraged the community to keep going with their work to fight against violence through their faith values. Everyone signed a public covenant to be part of a Strategy and Dialogue Table to prevent violence.