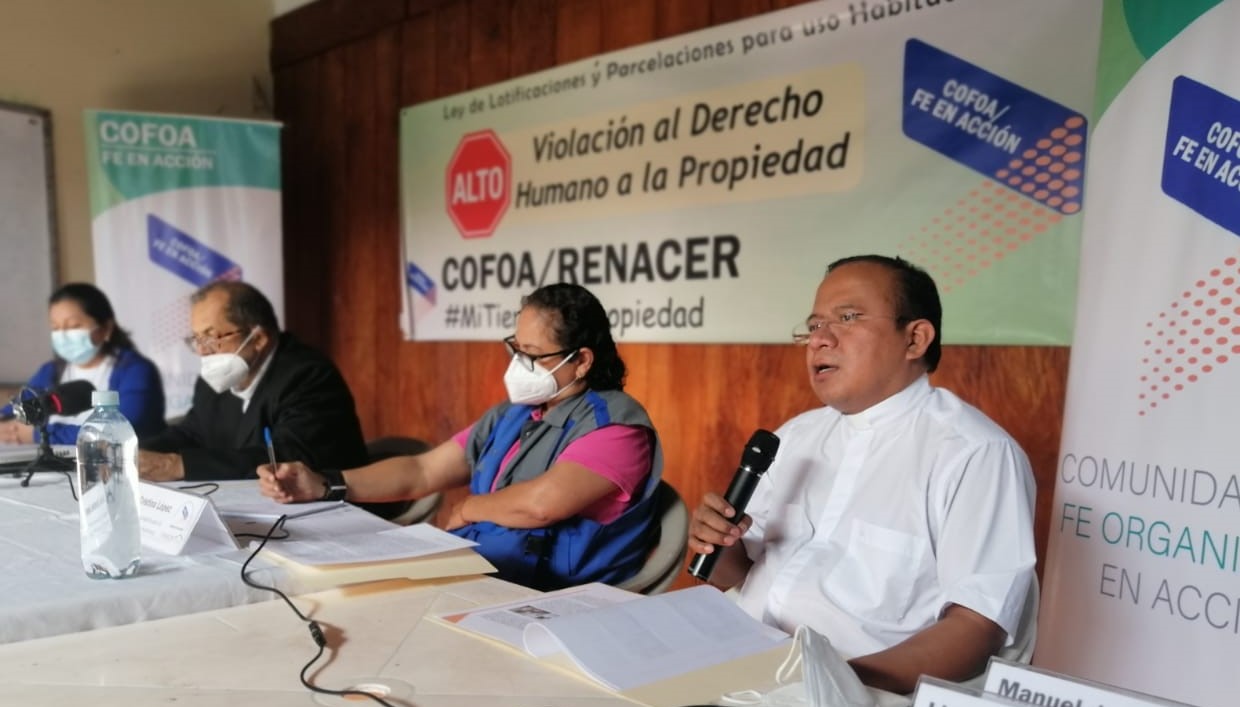 El Salvador: COFOA's land reform campaign will benefit 300,000 families
COFOA launched a national land rights campaign this past year. The RENACER (meaning reborn) campaign is giving hope to thousands of families across El Salvador. Approached by a few women in 2019, COFOA began organizing people from the residential development community in La Galilea to get legal title to the properties they paid for 20 years ago. After a year's work, eighty families celebrated when the national minister of housing presented clear titles to all of them, collectively worth over one million dollars. Word quickly spread.
This past year COFOA supported leaders who organized 3,000 families from 25 developments in four departments to demand justice from the government and developers. They are demanding that their deeds be properly registered, many of which have been fully paid off more than 20 years ago. Knowing that there are as many as 300,000 families across the country who have been defrauded, COFOA launched RENACER (Rebirth) to pass national legislation that would resolve the property rights of all families who are in similar situations across the country.
This campaign's impact is profound at two levels – economic and political – that are root causes of forced migration. A successful campaign would mean that 300,000 families will have clear titles to properties valued at more than $1 billion and the opportunity to leverage this wealth to start small businesses. It opens the door for these local communities to also fight for the roads, parks, and access to water denied because these developments were "not legal".  A successful campaign will also enhance community power to win a national water law preventing privatization.  Click here to learn more.