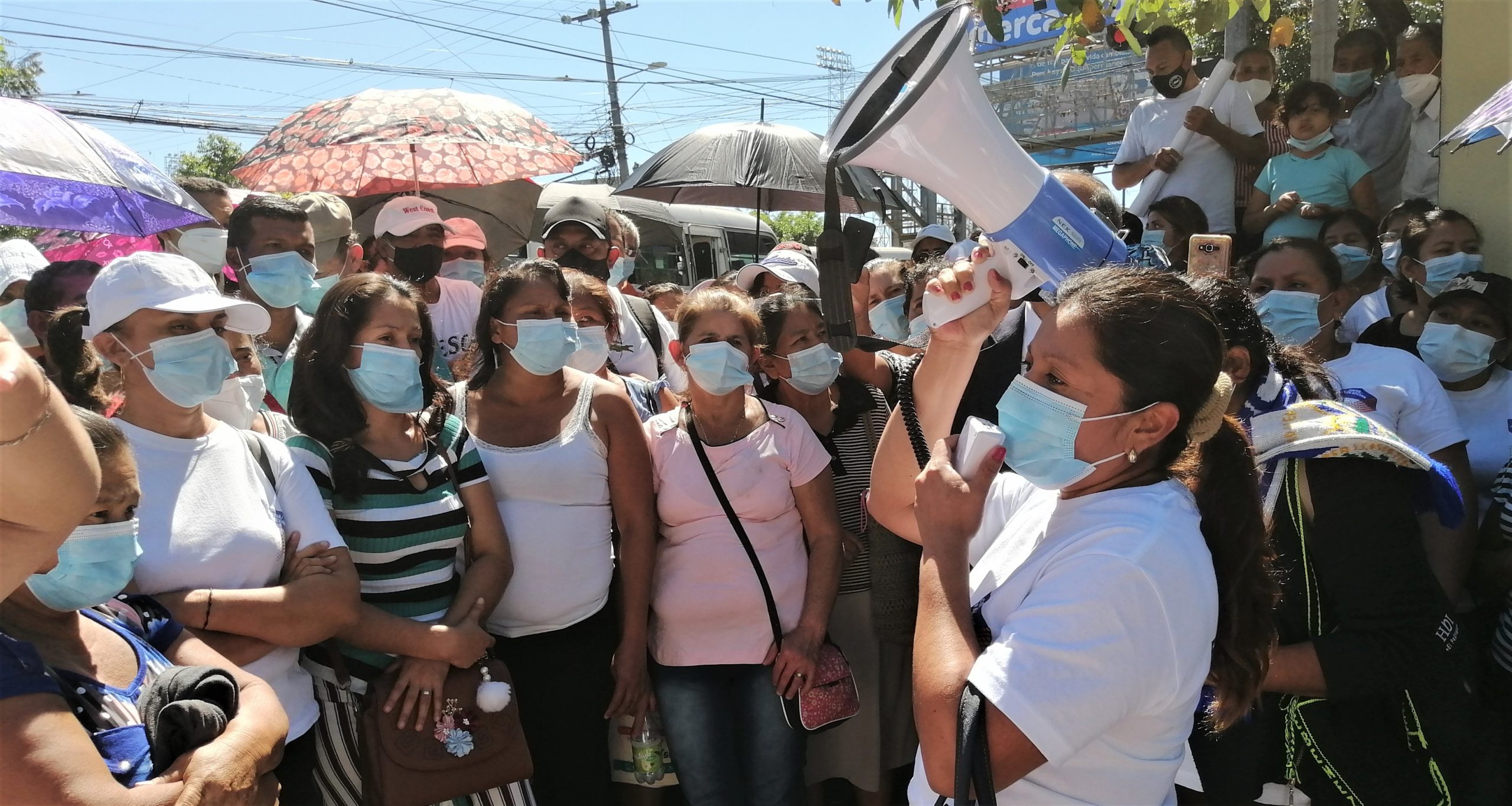 El Salvador: Women leading "RENACER Campaign" are winning legal titles for family homes.
"We will be heard! We need the deeds to our homes so we can live in dignity. Our fight will continue, and we will grow stronger." – Patricia de Gonzalez, COFOA leader

On April 30, COFOA's women leaders were at the forefront of demonstrations where 600 people from 50 communities demanded justice for families who have paid for, but still don't have legal title to their homes. COFOA pressed Salvadoran President Bukele to join them in confronting fraudulent real estate developers, national legislators, and bureaucrats to do the right thing. When families own their homes, they are invested in their community and less likely to migrate.

Word is spreading. Each week community leaders from other developments across El Salvador are asking to join COFOA's RENACER Campaign. And, leaders in Guatemala are asking COFOA to launch grassroots organizing there.

We ask you to consider a donation to support expansion of our work into other departments in El Salvador and in Solala, Guatemalla. If you want to learn more and help COFOA do more, please make a donation now. We will match your gift.