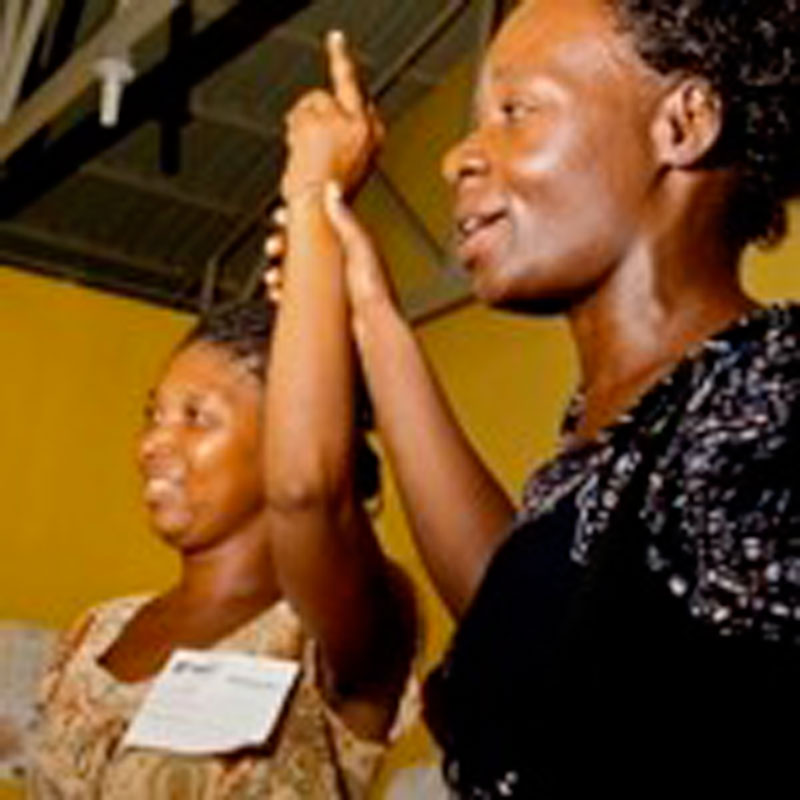 Haiti: Florcie and OPODNE moms are a lifeline of hope in Northeast Haiti
"Thanks to God, we are safe and continue to do our work. With your help we can do more." – Florcie Tyrell, OPODNE Executive Director
Last year, over 100 of you joined our "Organizing in Haiti in a Time of Crisis" zoom conferences. Thanks to your response, we raised $10,000 so that Florcie and OPODNE leaders were able to support teams in every town in the Northeast, educate 300,000 residents, and avoid a severe outbreak of the virus. So much more is needed to stop Haiti's spiral into a deepening crisis of violence and corruption.
With your help, we can support more women like Florcie to build power and revitalize grassroots democracy. In addition to supporting 13 village leadership teams sustain and grow agricultural cooperatives and micro lending projects, we plan to grow our organizing in Haiti by launching an effort in the North Department this year. This grassroots work in Haiti will connect and inform organizing work with diaspora communities to influence U.S. policy toward Haiti. Our goal is to press the Biden Administration to support democracy and direct resources to community led economic development.
We ask you to consider a donation to support expansion of our work into the North Department. If you want to learn more and help OPODNE do more, please make a donation now. We will match your gift.