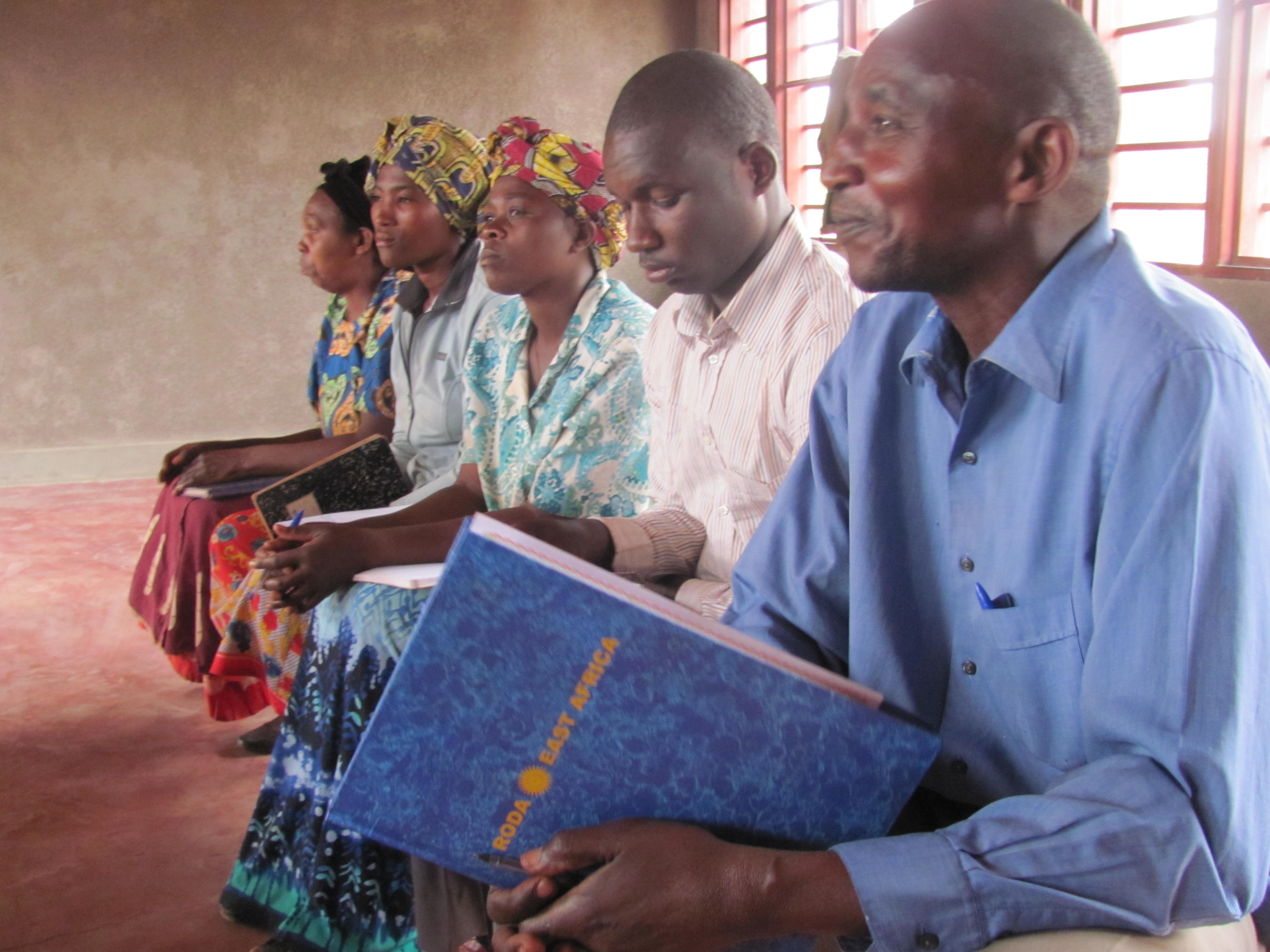 Father's Day Salute to Ezra, a Founding Father of PICO-Rwanda
Ezra NKUBANA is a devoted husband and father of four children. He is also the founding father of the organizing effort in Mumeya, Rwanda. It was Ezra who gathered people under the Jesus tree for training provided by Pastor John. Here is what Ezra says about his experience. Isn't this what fatherhood is all about?
"PICO gave me knowledge to collaborate with my family to solve problems after research. PICO taught me how to share with leaders the problems of the community and ask for support to solve them. PICO taught me long term thinking and planning. Not seeking immediate benefits but build a solid future. PICO showed me how knowledge is important. I strive to educate my children. PICO taught me resilience and hard work pay off, as I see with the health center. It gives me courage in everything I do. PICO taught me to cooperate with others, build good relations in family and neighbours, saving and managing well what I have."
In rural Mumeya, Ezra and other leaders involved 5000 people in community projects, completing construction of a 38 room clinic serving 30,000, construction of a road, a community education center, a disease prevention center; water and electrification projects and formation of an agriculture cooperative increasing farmer incomes. He now provides PICO training to communities across Rwanda. Ezra is an Adventist Church evangelist. He believes in the power of love for his family, community and country.
Please consider a donation to PICO-Rwanda to honor your father.