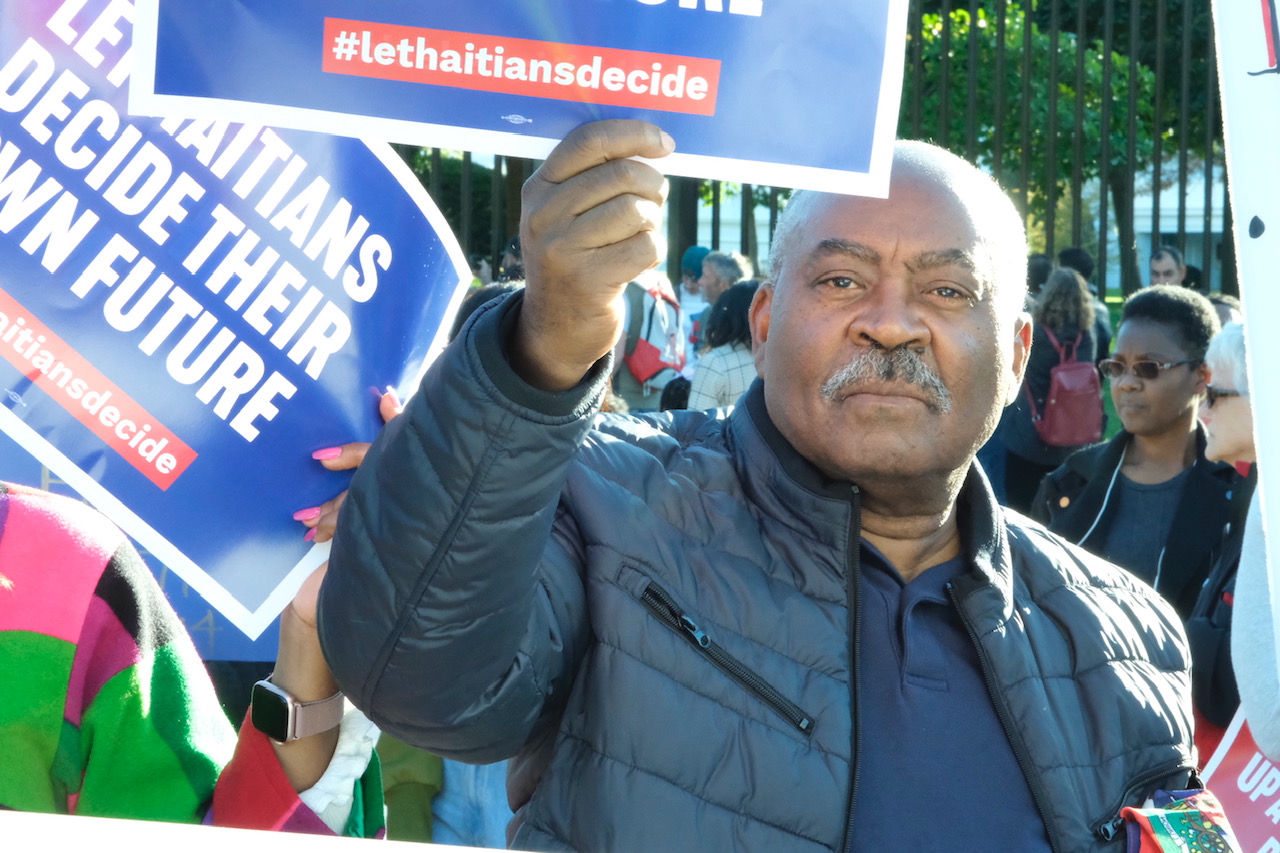 Haiti –  Faith in Action and OPODNE fight for Haitians on two fronts 
"Let Haitians decide who their leaders should be," – Francois Pierre Louis, Faith in Action Haiti Director
People in Haiti are dying every day because of gang violence, hunger and cholera because government has collapsed.
OPODNE is organizing locally and Faith in Action is working with Haitian Diaspora and faith allies so Haitians can determine their own political future and feed their own families.
In the Northeast, OPODNE driving an agricultural campaign to strengthen small scale farming so people can feed themselves. Even as the country is locked down, OPODNE leaders from 25 local farming communities are pursuing a meeting with USAID to demand seeds and tools so farmers can plant this fall. You can read about OPODNE's longer term policy goals here.
In Washington DC this past Sunday, Faith in Action Executive Director Alvin Herring, Rev. Dr. Cassandra Gould, and Rev. Juard Barnes joined Haitian Diaspora organizations to protest the Biden Administrations failed policy of supporting the corrupt and repressive government of Ariel Henry. More than 200 people gathered in Washington, DC to urge the U.S. to let Haitians decide their own future and support Haitian civil society groups who have proposed a transitional government to restore democracy in Haiti.
Underlying the current crisis is a long history of oppressive, controlling and self-serving policies in the United States. It does not need to be this way. Add your voice by signing this petition of OPODNE's anti-hunger campaign.