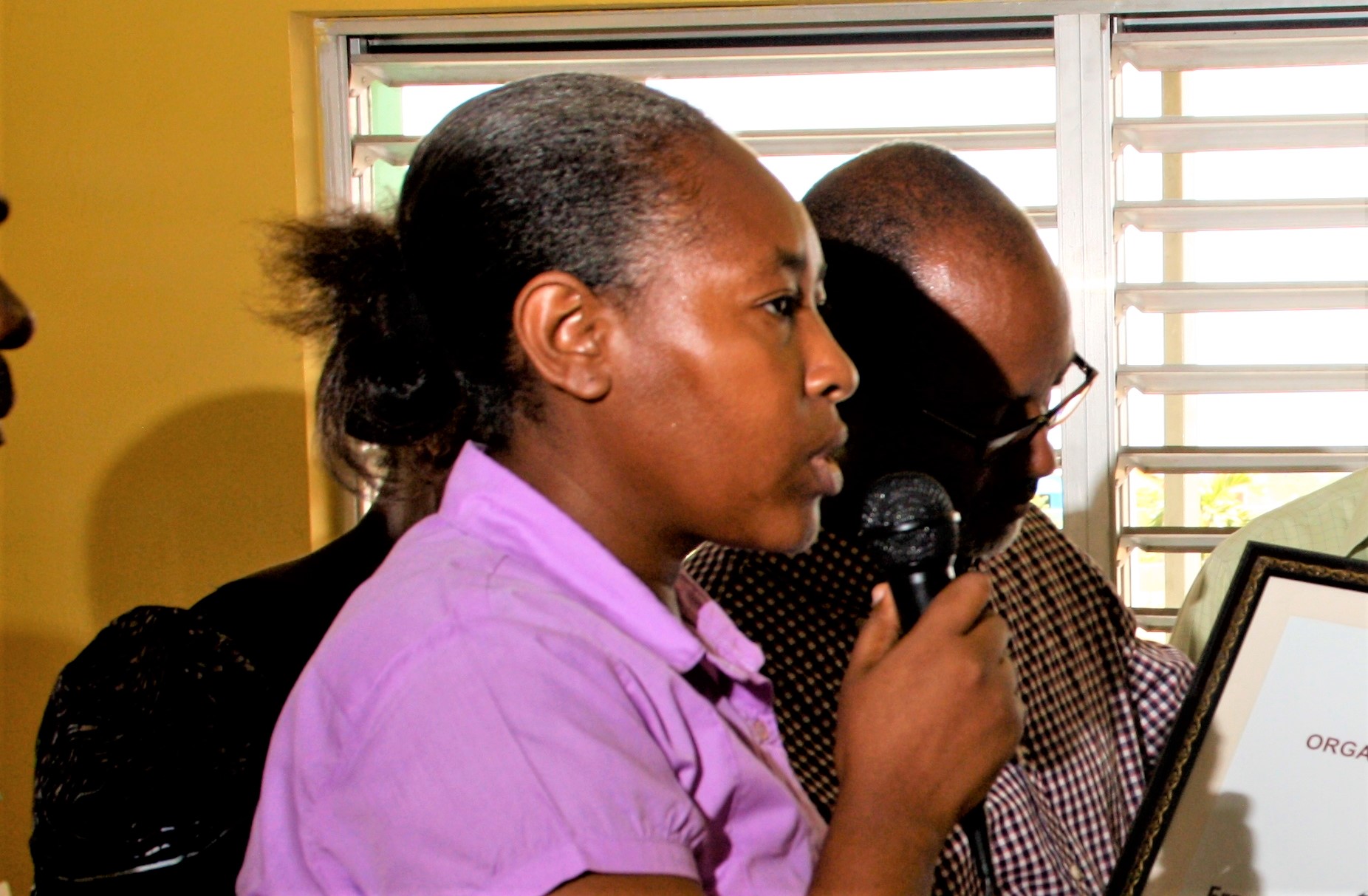 Haiti: OPODNE leaders like Marie are organizing farmers to combat hunger and feed families
"So many families do not have enough to eat while land lies fallow. We met with USAID and asked them to find a different way to invest in Haiti and help farmers grow enough food to feed our families. We are all committed to change things in Haiti" – Marie Neres Sainte Fleur
Marie Neres Saint-Fleur is a mom and retired school principal. Seven years ago, she gathered three-hundred farmers in Mombin Crochu to introduce them to OPODNE organizing. Last August, she was elected President of OPONE at the General Assembly where 300 leaders representing 23 communities voted to launch a department-wide campaign to revitalize small scale farming and reduce hunger, "We plant today so we can eat tomorrow".
We celebrate with the leaders of OPODNE who maintain small agricultural cooperatives, operate successful micro-lending programs, and organize community improvement activities. We pledge our support as they fill the gap left by a government that is completely absent.
You can make a tax-deductible donation here to support leaders like Marie who are at work in twenty-three communities in Northeast Haiti.. Your gift will be matched.